2013 Bootcamp Speaker:


Drayton Bird: The man David Ogilvy says "knows more about direct marketing than anyone else in the world."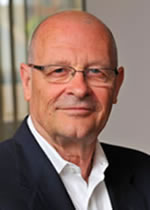 Drayton Bird is a living legend in our industry.
The late advertising great, David Ogilvy, said that Drayton "knows more about direct marketing than anyone else in the world."
And Sir Martine Sorrell, CEO and founder of WPP, the world's largest advertising and marketing services group said: "People all over the world have been lucky enough to learn from him."
For over 50 years, Drayton's been sharing his knowledge and passion for copywriting and direct marketing all over the world (in 53 different countries at last count!).
And come October he'll be sharing his knowledge at AWAI's 2013 FastTrack to Copywriting Bootcamp and Job Fair.
In addition to being a master copywriter, Drayton is a marketing dynamo. He's worked with many brands you'd recognize – like American Express, British Airways, Ford, IBM, Microsoft, Nestle, Philips, Procter & Gamble, Toyota, Unilever and Visa.
His book, Commonsense Direct and Digital Marketing, translated into 17 different languages, has been the UK's best seller on the subject every year since 1982.
He has written 4 other marketing books, including How to write a sales letter that sells.
Though he's still waiting on being "knighted" by the Queen of England, he has received numerous awards for his contributions to our industry.
Among them are the 2010 AWAI lifetime achievement award, a Caples' lifetime achievement award, and was also named one of the first three members of the Indian Direct Marketing Association's Hall of Fame.
He's also a fellow of the Royal Society of Arts and also of the Institute of Direct Marketing.
Drayton will take the stage on October 24th at AWAI's 2013 Bootcamp and during his presentation, 56 Years and 53 Countries' Worth of Bird Droppings –
Marketing and Copywriting Gems I'd Want to Know Today If I Was Starting Out he'll reveal:
Insights, tips, and hilariously funny stories from Drayton's 50+ years in this business
The real secret behind David Ogilvy's famous "Man in the Hathaway Shirt" ads
The true purpose behind copywriting and business – always keep this in mind when you're writing copy
The simple, but effective strategy he used to get David Ogilvy to hire him
And much, MUCH MORE!
Drayton also created an exclusive interview where he shares a few insights on direct marketing, along with a few nuggets of wisdom ANY copywriter would be wise to follow.
To access Drayton's interview and to learn more about Bootcamp visit: http://www.awaibootcamp.com/speakers/drayton-bird/

The Professional Writers' Alliance
At last, a professional organization that caters to the needs of direct-response industry writers. Find out how membership can change the course of your career. Learn More »

Published: August 22, 2013