2013 Bootcamp Speaker:


Mark Ford: Bestselling Author,
Self-Made Millionaire,
Business Builder, and Master Copywriter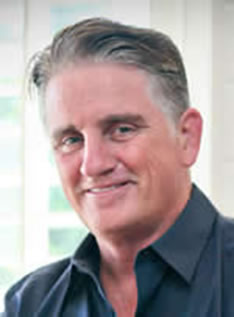 Mark Ford started his first business when he was 11 years old. He's started hundreds more since then. Today, he's a self-made millionaire, a New York Times bestselling author, a successful business builder …
And one of the legendary copywriters who will be speaking at AWAI's 2013 FastTrack to Copywriting Success Bootcamp and Job Fair this October.
If his face looks familiar, it's because it is …
You've known him by his pen name Michael Masterson which he retired a few years ago.
Mark is one of the founders of AWAI … he's the mentor of Paul Hollingshead, Don Mahoney and dozen more A-copywriters … and is the inspiration behind AWAI's Accelerated Program for Six-Figure Copywriting and more.
Since 1993, he has been the chief growth strategist for Agora, Inc., international publisher of newsletters and books with revenues of over $300 million annually.
Want to be a better writer? Get paid more? There's no one better to learn from.
And on Friday, October 25th, 2013 at AWAI's Bootcamp you can learn directly from Mark during his presentation, The Power of Persuasive Writing where he'll reveal:
Why everything is about persuasion … and why it's the key skill you'll want to master if you want to build wealth
What is persuasive writing, and what makes something persuasive?
How to identify Big Ideas, improve your writing, and excel when it comes to communicating your thoughts
Why finding an authentic "voice" is critical for your writing to have power behind it
And much, MUCH MORE!
Mark even provided an exclusive interview where he shares a few tips that will help you become a far better copywriter. To access the interview and to learn more about Bootcamp visit: http://www.awaibootcamp.com/speakers/mark-ford

The Professional Writers' Alliance
At last, a professional organization that caters to the needs of direct-response industry writers. Find out how membership can change the course of your career. Learn More »

Published: August 23, 2013