Bob Bly: "America's Top Copywriter" – Will Be Speaking at AWAI's 2013 Bootcamp!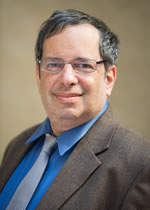 If you've got something to sell, Bob will find a way to do it. (One of his many successful promotions found an innovative way to sell a medical reference book … to people who already had one!)
That's why it comes as no surprise that he's one of the most successful copywriters working today and why AWAI is excited to welcome him back to speak at AWAI's 2013 FastTrack to Copywriting Success Bootcamp and Job Fair, October 23-26, in Delray Beach, Florida.
McGraw-Hill calls him "America's Top Copywriter," and with good reason — he's written copy for some of the biggest business names in the world including IBM, Forbes, Network Solutions, Intuit, Business & Legal Reports, and Brooklyn Union Gas. And he's won numerous industry awards.
Bob is also a prolific author. He's written over 80 books, including The Complete Idiot's Guide to Direct Marketing and The Copywriter's Handbook. His articles have appeared in numerous publications such as DM News, Writer's Digest, mtrak Express, Cosmopolitan, Inside Direct Mail, and Bits & Pieces for Salespeople.
Bob Bly will take the stage at AWAI's Bootcamp on October 24th, 2013 to reveal, What's Working In Copywriting In The 21st Century. During his presentation he'll share:
The importance of being transparent in today's day and age
Why how you should work with clients has changed drastically
What it really takes to succeed in the 21st century as a copywriter
How to write copy to over-marketed prospects
And much, MUCH MORE!
Bob was also generous to sit down for an exclusive interview to share a few insights on what's working in copywriting in today's marketing landscape. You can access the interview and learn more about Bootcamp here.

The Professional Writers' Alliance
At last, a professional organization that caters to the needs of direct-response industry writers. Find out how membership can change the course of your career. Learn More »

Published: September 3, 2013