Effective Self-Marketing – Especially One Key Tactic – Helps AWAI Member Land a Major New Client
After a whirlwind 22-year career developing products and services, sales and marketing, and more for a wide variety of technology companies, Deb Monfette was ready for a change. In her words, she was "burnt-out" but still needed a solid way to make an income.
After discovering the many opportunities available to writers through AWAI, she went freelance in 2011 as a content marketing writer specializing in business-to-business, or B2B, companies. She's been able to leverage her past work experience in her new career – which is a huge advantage to picking B2B as a niche for any new freelancer.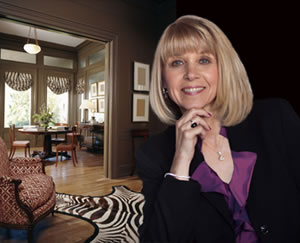 So far she's worked with the American Academy of Anti-Aging Medicine, CSMI, and self-development author and speaker Brian Tracy. Her latest client, Customer Engagement Magazine, recently offered her a position as content editor and strategist for the publication after she wrote a column for one of the issues and helped the editor out with a special report.
"This is another unexpected but terrific possibility to experience. Besides CEM, I look forward to other new opportunities forming and great abundance," says Deb.
Deb credits her to success to one key self-marketing tactic she started using the beginning of her career.
"I took many programs from Steve Slaunwhite on the B2B market. He and Ed Gandia drilled into our heads about the importance of a lead gen piece. So I spent months developing a process for B2B marketers to create customer-centered content. I compiled it into an ebook – with a layout for the iPad – and then repackaged it into an infographic, blog, Pinterest boards, and now articles for CEM," says Deb. "I have to say my ebook has been my best marketing partner. If you're a writer or designer, you should have a high-quality content lead generator, e.g. a report, ebook, white paper, or a workbook, with a professionally-designed cover for their business."
That ebook caught the attention of marketers in her niche – one of whom doubled his subscription rates by following her advice – and landed her several interviews in which she was the featured expert. Then those interviews – as well as testimonials from happy past clients like Tracy – caught the attention of even more businesses … which led to her current position.
"That's why I say everyone should have a lead gen piece. You never know where it will take you, and it can do your marketing for you," says Deb.
It just goes to show that effective self-marketing is a key part of success as a freelancer
It was an investment Deb was willing to make to achieve the writer's life because it gave her …
"Freedom to grab onto my passions and create a movement going forward. As the late Steve Jobs once said, 'Don't just live a life; make your mark upon it and build one.'"

The Professional Writers' Alliance
At last, a professional organization that caters to the needs of direct-response industry writers. Find out how membership can change the course of your career. Learn More »

Published: September 24, 2013