Freelance Writing with a Steady Paycheck!

Deciding which writing opportunity to start with can be challenging …
Especially if you're making the leap from a full-time job into writing.
But there's one thing that can make the challenge a lot less daunting.
Predictable income. Money you can count on month after month, just like a paycheck from a full-time job.
And writing e-newsletters for professional service providers — like lawyers, coaches, and real estate agents, to name a few — is probably the most predictable income a writer can earn.
An e-newsletter is simply a short, non-salesy email that keeps prospects and customers — past and present — engaged with your client.
And when I say short, I mean short.
I'm talking between 700 and 1,000 words — a project that can easily be completed in a day.
And with the going rate of $900 to $2,000 per e-newsletter, it's easy to see how you can make a great income.
But here's where that predictability comes in …
You see, clients have to send e-newsletters regularly, on a pre-planned schedule. Once they start, they can't stop!
And that means your income — not to mention your work schedule — is totally predictable.
You can make a great income while easily fitting these projects in around family, school, or whatever you have going on.
Plus, you won't have to juggle last-minute projects …
And with 26 million potential clients in the U.S. alone, finding the few clients you need to run a very successful freelance writing business is not a difficult task.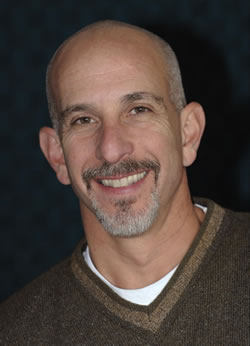 Sound like a good writing opportunity for you?
If so, I'd like to introduce you to Michael Katz.
Michael has over 12 years of experience writing e-newsletters, and is recognized as "The E-newsletter Expert" in the industry.
And he's created a program called, "Creating Email Newsletters For Professional Service Firms — A Step-by-Step Guide," to help other writers take advantage of this incredible opportunity.
In the program, Michael shows you absolutely EVERYTHING you need to know to be up and running — even if you're new to writing — in just a few weeks.
And until Friday, September 20th, you can get it for only $147.
If a predictable income, short assignments, and an easy workload is what you're looking for in a writing opportunity, this is the one you'll want to jump on.

Creating Email Newsletters for Professional Service Firms
Imagine enjoying the writer's life — the freedom, the pay, the satisfaction of helping businesses — while writing short, fun content. Discover a little-known-but-extremely-profitable writing niche. Learn More »

Published: September 10, 2013