2013 Bootcamp Speaker:


Jennifer Stevens: World Adventurer, Top Travel Writer, and Successful Copywriter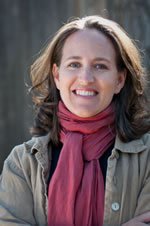 Jennifer Stevens is a copywriter, author, and editor specializing in writing copy for the travel and investment industries.
She's the true embodiment of everything the writer's life is about! That's why AWAI is happy to welcome Jennifer back to speak at the 2013 FastTrack to Copywriting Success Bootcamp and Job Fair this October.
Jennifer's gallivanted through 23 countries in Latin America, the Caribbean, and Europe, writing about the best locales for overseas travel, retirement, and investment. She's the author of The Ultimate Travel Writer's Program and the Executive Editor at International Living magazine.
In past incarnations, she lived in Paris and wrote market research reports for the Foreign Commercial Service. And she spent two years as a Peace Corps volunteer on a spit of sand between Madagascar and Mozambique.
She cut her teeth in publishing as a business reporter and editor at Trade and Culture magazine. Today, she's a highly-successful copywriter, living with her husband and three kids in Colorado Springs, Colorado.
During Jennifer Stevens' Bootcamp Presentation The 40,000-Year-Old Sales Secret (that Still Works Today) she'll discuss …
The biggest mistake she sees copywriters make — and what to do about it.
The most important part of writing copy and why it's such a HARD skill to develop.
One skill you can get good at that will have marketing managers raving about you.
And much, MUCH MORE!
Jen created an exclusive interview where she shares her experiences working with copywriters and what YOU can do to impress your clients and write more powerful copy. You can access the interview and learn more about Bootcamp here.
Enrollment NOW Open for
Circle of Success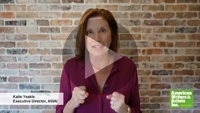 Only a few times a year, we open the doors into this exclusive group that will put you on the fastest path to becoming a highly paid, in-demand copywriter. This is the absolute highest level of hands-on learning offered anywhere in our industry.
Every resource is available at your fingertips along with live learning, guided mentoring sessions, professional copy reviews, access to clients, FREE admission to Bootcamp and more! But spots go fast.
Here's how to reserve your place.
Published: September 6, 2013