2013 Bootcamp Speaker:


John Forde: A Master at Writing More Controls More Often

AWAI is excited to welcome back John Forde to speak at the 2013 FastTrack to Copywriting Success Bootcamp and Job Fair, October 23- 26, in Delray Beach, Florida.

If you truly want to learn the intricacies behind the ART of writing great copy, you'll want to pay attention to what John has to say!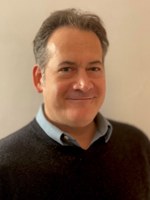 John is a copywriter, author, publisher, and popular speaker.
Over the past 20 years, he's been writing winning controls for his clients — helping them generate hundreds of millions of dollars in the financial, health, and travel industries.
He also publishes the wildly popular e-letter, "The Copywriter's Roundtable," read by some of the industry's BIGGEST names.
He's won numerous honors, including the Ouzilly Award for Sterling Copy, the 2008 AWAI Copywriter of the Year award, and the 2009 "Most Valuable Player" award from Agora Financial Publishing.
Working with Jen Stevens and Will Newman, John has created two new Master Classes in Copywriting for this year's event. As preparation for these sessions they have pulled material that is both familiar to participants from the AWAI training programs, and materials that they have gathered from current successful controls. The first presentation will focus on the power of stories – why they work and why they are so versatile. And another session will be devoted to helping writers (particularly new writers) 'get out of their own way' and learn how to write simple ideas simply.
The 40,000-Year-Old Sales Secret (that Still Works Today)
"They Laughed When I Opened My Mouth, but when I started to speak …"
Five First-sentence Formulas that Keep a Reader Riveted
Live "Caveman" Workshop
The Benefit of Being Invisible
The Two Dumbest Things Writers Do
"Just Three Things"
What Never to Write on an Airplane (or anywhere else)
To learn more about Bootcamp and to reserve your spot, visit www.awaibootcamp.com
The Fastest Way to Guarantee Your Success as a Professional Copywriter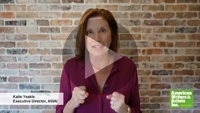 If your goal is to become a professional, highly paid writer … but you're frustrated by the pace at which you're learning … this high level hands-on training program will not only speed it up dramatically it will give you EVERYTHING you need to assure your success this year.
Every resource is available at your fingertips along with live learning, guided mentoring sessions, professional copy reviews, access to clients, FREE admission to Bootcamp and more! But spots go fast.
Here's how to reserve your place.
Published: September 4, 2013