Breaking News …
Only 20 Spots Remain for Bootcamp 2013!
As of right now only 20 spots remain for the 2013 FastTrack to Copywriting Success Bootcamp and Job Fair in October.
It's safe to assume Bootcamp could be sold out by the end of the week …
So if you're planning to come this year – be sure to sign up now!
Or call Member Services at 866-879-2924 (toll free) or 561-278-5557 (outside the US).
Warning: Space is limited and it's first come, first served. So once we sell out, registration requests will be added to the waiting list in the order they were received.
The Fastest Way to Guarantee Your Success as a Professional Copywriter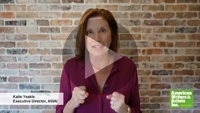 If your goal is to become a professional, highly paid writer … but you're frustrated by the pace at which you're learning … this high level hands-on training program will not only speed it up dramatically it will give you EVERYTHING you need to assure your success this year.
Every resource is available at your fingertips along with live learning, guided mentoring sessions, professional copy reviews, access to clients, FREE admission to Bootcamp and more! But spots go fast.
Here's how to reserve your place.
Published: September 10, 2013