Breaking News …
Only 5 Spots Remain for Bootcamp 2013!
As of right now only 5 spots remain for the 2013 FastTrack to Copywriting Success Bootcamp and Job Fair in October.
So if you're planning to come this year – be sure to sign up now!
Or call Member Services at 866-879-2924 (toll free) or 561-278-5557 (outside the US).
Warning: Space is limited and it's first come, first served. So once we sell out, registration requests will be added to the waiting list in the order they were received.
Your "95% Advantage": Turn Your Writing Into a Second Income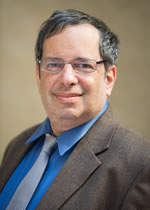 "Online information publishing should be every freelance copywriter's second business." – Bob Bly, the man McGraw-Hill calls "America's Top Copywriter."
It's true! You can generate an extra $50,000+ per year writing for yourself. As a copywriter, you already have an instant advantage (over 95% of other people). Plus, now for the first time, you can have Bob walk you through every single step of how to do it.
Click here to discover your "95% advantage" today!
Published: September 24, 2013