How this AWAI Member Became More than Just a Copywriter to His Clients
At AWAI we often talk about how positioning yourself as an expert, not just a "copywriter for hire," is a great way to form long-term relationships with clients and secure higher-paying gigs.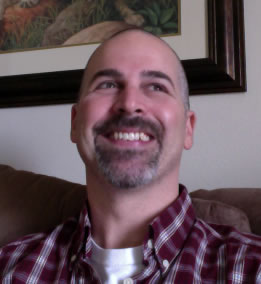 Michael Pilolla, who went full-time as a freelance web and SEO copywriter eight months ago, took that advice … and ran with it. And he says presenting himself as more of a consultant helped him land his largest client so far.
"I've had some ongoing client's over the past few months, but mostly smaller stuff. Contract work for blogs, case studies, smaller SEO keyword editing type stuff," explains Michael. "This recent client I landed wants me to redo the content architecture and rewrite the entire site. He also hired me to create an autoresponder series and an email newsletter for his business."
He credits Pam Foster's programs Site Audits Made Simple and Working with Web Clients with steering him in this direction.
"Pam's program helped teach me to be more than just a copywriter, and to see the opportunities as a consultant. I've been able to position myself as a strategic advisor – as a leader," says Michael. "Her programs have given me the confidence to meet with and present a professional proposal to prospects. In fact, a client recently told me he was super-impressed with the professionalism of my proposal and that it was a determining factor in his decision to hire me."
Michael had been a part-time copywriter for two years before going out on his own. And he sees a bright future for his career.
"It's amazing. To finally be in a position to really start living the writer's life is awesome," says Michael. "I'm a problem solver, love researching, and love writing. Copywriting (especially SEO copywriting) affords the opportunity to incorporate all of those things. And it's allowed me to pursue my dream of being a freelance writer, make my own schedule, work from home and, most importantly, allow me to spend more quality time with my family. It's surreal."
You can check out Michael's freelance website here: michaelpilolla.com.

The Professional Writers' Alliance
At last, a professional organization that caters to the needs of direct-response industry writers. Find out how membership can change the course of your career. Learn More »

Published: October 18, 2013