How Can Dayparting Help Your Web Writing?

Writing good, quality content for websites is the number one rule to build your audience (and get good traffic from search engines). Corbett Barr of ThinkTraffic calls this, "Writ(ing) Epic S***" (I bleeped that so this article is SFW, but if you want to read the unedited version, check it out here).
That's only one part of the equation though. Figuring out when to publish your content is the other part. In order to maximize the impact of your content, consider using the advertising strategy of dayparting.
What is dayparting?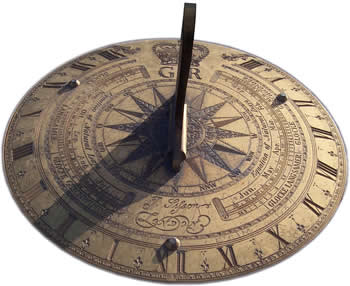 It's a term used in advertising to describe the practice of slicing up the hours in a day into sections, or "parts," that are then used to plan out advertising schedules. Originally used by radio stations, and then TV stations, it's mainly used to determine ad-purchasing rates. For example, ads purchased in a block from midnight-4 a.m. during the week will cost less than the 3 p.m.-6 p.m. time slot on the same days.
In this age of the Internet, it's now been translated into an online version. Only it doesn't strictly apply to ads any more. It now refers to the times of the day and week when content is most read and shared online.
Content producers are starting to pay closer attention to these metrics when publishing their materials. They want to get the maximum impact they can for it.
What content types do I have to consider for dayparting?
Typically you read about it applying to social media like Twitter, however it really applies to all online content. After all, we read different things at different times, right? For example, you might send an email campaign out early on Monday mornings, but your tweets go out in the late afternoon. Your Facebook posts might appear at midday, and your blog posts are published on the weekend. It all comes down to knowing when your audience is out there, and who you're targeting with your content.
Finding the balance
This is a tricky thing to develop, as you've got to find that happy medium between high activity times for readers and engagement, and not getting buried by other content. Publish too early in the day, and your readers may not be available to read and share your content. Publish it too late in the week, and it gets buried by all the other content that came before.
What's the schedule for social media?
Generally speaking, for social media, you should be sharing during "off" business times like lunchtime and early at night. That's because most people are checking their social media accounts when they're not busy at work or with family.
For a B2B audience, however, that schedule changes somewhat, as they're at their desks during the day and would be the most responsive then. So if you're trying to target B2B readers, you'll want to send your messages out during the business day.
Look at your metrics to find the right time
To get more specific within your niche or market, you're going to have to do a little homework. See when your niche is most active, and schedule your social media messages then. I work in the B2B Technology market, and like most Technology companies, my readers are more active in the evening and at night, even on the weekends. So I schedule my messages to go out then.
What tools can help you find the right time?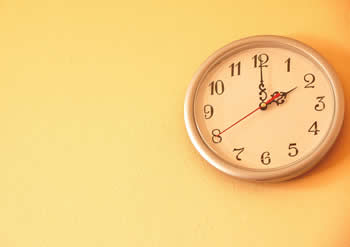 Check out these tools to help analyze your social media messaging schedule:
Buffer also has a series of posts with helpful data gathered from a number of sources that can help you too. Read them here, here, and here.
When it comes to Twitter, the times you should post will vary based on your follower base. But I can make some general recommendations:
Twitter engagement is typically higher on weekends, so don't take weekends off. Even if you don't do live tweets on the weekends, at the very least schedule some weekend tweets using Hootsuite, Buffer, or another tool. (The opposite is true for B2B audiences, who engage more during the week.)
Click-throughs tend to be higher on weekends and Wednesdays.
During the day, Twitter engagement tends to be highest during commuting hours and in the evenings.
What's the schedule for a blog?
Planning out your publishing schedule for a blog is a bit trickier, as there's no handy tool that measures it like for social media. That said, the main tool to use would be your website analytics tool, like Google Analytics. It breaks down the stats you'll need to review, like bounce rates, entry points, and time on the site.
Look at your blog metrics
Because blog posts are traditionally longer than social media messages, it makes sense that readers would save their reading for an interval when they can devote the maximum amount of time to it — the weekend.
In fact, some blog stats show there's even a difference between when men and women read blogs. Women tend to read almost exclusively in the morning, while more men read in the evening and night than in the morning.
Generate more inbound links
Looking at dayparting will help you develop more inbound links to your site, whether it's your own or a client's. Inbound links will come from shares of your content, and as you know, inbound links are great from an SEO perspective.
Scheduling ideas for maximum effect
To maximize your publishing schedule for the maximum sharing and inbound link effect, follow these tips.
Thursdays get the highest amount of shares for a blog post

Publish blog posts on sequential days to get higher page views:

Publish them in the mornings during the week to increase social shares

Determine if you want more visitors or prominence:

Publish in the early morning for prominence; publish during a high activity time for visitors

Encourage engagement by publishing during a high activity time
Dayparting can really help your online marketing efforts by getting your content out to the most people possible, with minimal effort on your part. Take a look at your metrics and see what works best for you and your content.
This article, How Can Dayparting Help Your Web Writing?, was originally published by Wealthy Web Writer.

The Professional Writers' Alliance
At last, a professional organization that caters to the needs of direct-response industry writers. Find out how membership can change the course of your career. Learn More »

Published: October 9, 2013