AWAI Member Chooses Niche He's Passionate About – and Lands His First Big Project
Dan Magill has been studying copywriting for less than a year … and he's already working with his first paying client.
"I chose the niche of charities and non-profits. I derive motivation from the idea that my work will have a positive impact on people's lives. I'm now writing web content and a fundraising letter for a local charity. And I've re-written a couple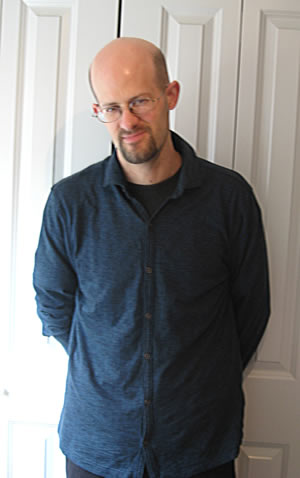 auction fundraising letters they were about to send out," says Dan. "I was getting a little discouraged over the summer, but they offered me $1,200 for this work, and it's a great first opportunity. This project is very involved and, because I still also have my other job, it's taking up lots of time. But it's giving me the experience and the credentials I will need to expand my work."
Like many AWAI members, Dan had started with the Accelerated Program for Six-Figure Copywriting, which offers a solid foundation in the principles of direct-response copywriting. He then moved on to Nick Usborne's Copywriting 2.0: Your Complete Guide to Writing Web Copy that Converts, which applies copywriting to the online marketing world.
Dan credits going through these programs, especially Copywriting 2.0, with boosting his writing business.
"The classes were enormously helpful, and I am directly applying much of what Nick teaches in his Copywriting 2.0 class," says Dan. "When I went to consultation meetings with potential clients, I had quality proposals that had specific details and examples of clear areas I could help them. In other words, I knew what to say and what to look for, and I was perceived as knowledgeable. This happened even at my first meeting. Though I technically had zero experience at that meeting, they didn't know that, and I came across as a professional. And they hired me."
Dan feels his future as a freelance writer is very bright … and he's certainly ready for the time freedom this career will bring.
"The writer's life to me is having a flexible schedule so I can pursue all the things I'm passionate about doing. Right now I don't have nearly the time to do most of it," says Dan. "My future plans are to expand my work and make this my sole source of income. Eventually, I hope to write books and sell screenplays as well. One thing I will say … picking a niche definitely was a good decision. It gives a place to start, an industry to learn, and a specialty to grow in.
Awesome work, Dan. And you're definitely on the right track for future success.
You can check out Dan's freelance website at www.danmagill.com.

The Digital Copywriter's Handbook
Learn how to become an in-demand online copywriter for companies big and small. Online copywriting expert Nick Usborne shows you how to write web copy that converts. Learn More »

Published: November 14, 2013