Two AWAI Members Win a Major Contract with Clayton Makepeace
The chance to work with legendary copywriter Clayton Makepeace is pretty rare, let alone the opportunity to write a sales page for his major client, financial publisher Weiss Research. But two AWAI members have earned that chance to be mentored by Clayton … as well as a contract for $12,500 plus royalties.
Congratulations to Chris Allsop and Brian Ochsner.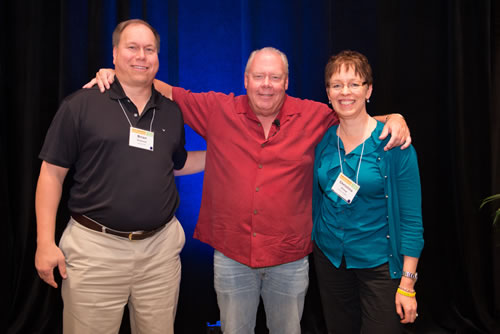 Both Circle of Success members, they entered a challenge we opened up to any AWAI member attending our recent FastTrack to Copywriting Success Bootcamp and Job Fair. Entrants submitted copy for Clayton's review – and he picked the best of the bunch.
Chris, who is a full-time development officer and works on copy for freelance clients – mostly in the business-to-business niche – at night and on weekends, is looking forward to working with Clayton.
"Even one year ago, I don't think I would have believed it was possible. This is life-changing for me. I am extremely excited and very grateful," says Chris, who maintains a freelance website at www.thevaluecommunicator.com.
"As for why I won, I would credit the process I've gone through in becoming a copywriter. I kept on learning and kept re-investing in my learning. For example, I went to Clayton's VSL seminar in April. I am positive that I walked away with experience and information that helped me to write a great letter for this spec."
A copywriter since 2005, Brian feels that his background in the financial niche will serve him well on this major project.
"I'm excited and grateful for this opportunity to work with and learn from Clayton. It's given me more confidence and optimism about my copywriting career in the future," says Brian.

The Professional Writers' Alliance
At last, a professional organization that caters to the needs of direct-response industry writers. Find out how membership can change the course of your career. Learn More »

Published: November 4, 2013