Live: The Barefoot Writer November Issue

Here's a great secret to life as a successful writer: You don't need all the answers (especially when you're first starting out).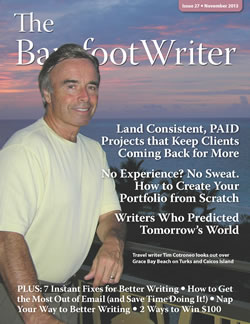 Because really, that's a big fear-point for a lot of writers. And while it's certainly understandable to want your entire journey mapped out, it's also impossible. So rest easy in knowing you just need to take one productive step at a time. And our November issue helps you do exactly that.
You'll find the current issue of The Barefoot Writer packed with advice that includes:
7 instant fixes to improve your writing
How to be more efficient with email
Key questions to ask a new client so you can nail your first assignment
Which writing opportunity brings you consistent, paid projects
Why Will Smith's tip on "running and reading" could be the key to your writing success
Plus, don't miss our exclusive interview with professional blogger Mary Jaksch of Write to Done. Having gone from deep in debt to a six-figure business exclusively through writing, she shares mountains of real-world advice on how to persevere until you reach success.
Check out this month's Barefoot Writer now!
Not a subscriber yet? Click here to learn more about becoming a member of The Barefoot Writer and start living the lifestyle you want by writing.
Ending Soon: Get AWAI's Entire Home Study Catalog for "Pennies on the Dollar"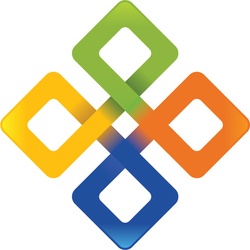 Our most popular offer of the year is ending …
This is your last chance to enjoy lifetime access to every book, guide, resource, home study course, and program AWAI offers for 91% off. That's over 100 items, valued at $40,000+. Plus you get all our future resources, no you need never pay another penny for one of our business tools.
Sign up for AWAI's best value deal at the lowest possible price.
Published: November 1, 2013