4 Alternatives to Using Traditional Mailing List Data Cards

You don't always need a mailing list data card … and to really get to know your prospective audience, you may not want one.
Traditional data cards provide a bare-bones overview of the customer base. They're primarily for marketers looking to advertise to a specific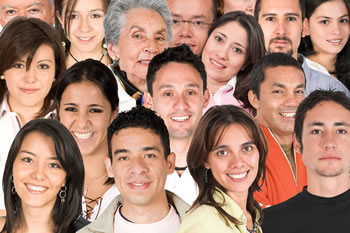 mailing list, but they also hold useful information for copywriters. Data cards have basic demographic data, such as average age, income, gender, buying habits, education level, and so on that writers can use to start building the model of their target customer.
The problem is that traditional data cards are a bit dry. With the laser focus on facts and demographics, the emotional profile of the customer is often missing. And since not every company does a good job of tracking customer data, copywriters who rely on data cards are often left scrambling for consumer insights.
Fortunately, you never have to be in that "scramble" situation. Here are four solid alternatives to using traditional mailing list data cards that will quickly give you more of the insights you need:
1. Web Analytics Reports
Scary name … useful information! Web analytics reports are automatically generated by many websites. They tell you basic behavioral information, like where visitors to the client site are coming from, what pages they like best, and how long they stay on different parts of the site. This data can be an invaluable starting point when you're building a customer profile.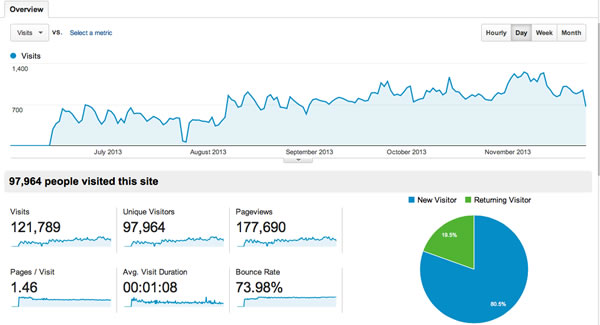 How can you use this? Well, a web analytics report might reveal that 60% of your client's visitors are from Texas, visit the same three topic areas of the site, and spend an average of 3.5 minutes on each page. That's very different from finding that 45% of all traffic comes from Canada, where visitors use Google Chrome, share three pieces of content per visit, and stampede into the order area during buy-one-get-one sales. Each new fact can help you shape copy that fits more directly with the quirks of your audience.
2. Media Kits
Media kits are packages companies put together to give potential advertisers a complete profile of their customers. Along with demographic information, media kits often contain emotional insights and information about the audience's preferences for copy. In a media kit, you might see lines like:
Our customers are older Americans who have jobs but worry about affording retirement. Most are married and own their own homes. They like to hear about money-saving tips and prefer ads with bulleted lists and large graphics.
Young, technology-savvy, and single, our customers are eager for "new" and "breaking" topics. They prefer short copy that can be easily shared. Most open their messages from us over the lunch hour.
The mix of information about habits, beliefs, and demographic information gives you a deeper perspective that can make your copy shine – and help you uncover the emotional anchors unique to each mailing list.
3. Social Media – Facebook, Twitter, Tumblr, Pinterest
Social media provides you with two layers of information to use when writing your copy. First, the administrator dashboard of most sites gives you a demographic breakdown of the audience. It will also tell you important information about sharing and engagement, so you can pick out what topics are hot buttons for the group.
Beyond the basics, spending time on your client's social media pages will also help you dig into the conversational patterns and dominant emotions of their readers and buyers. These informal insights can help you see customers as real people with real personalities … and it's much easier to write like you're talking to just one person in a language they'll understand when you have multiple social media conversations as your base.
4. The Customer Service Team
Last but not least – have a conversation with your client's customer service team! If you want the inside scoop on customers … what they like, what they hate, what's making them crazy … no one knows that better than the customer service team members who deal with customers every day. A quick 30-minute or one hour interview will give you priceless insights on your client's customers.
The other bonus of reaching out to the customer service team is they can give you stories – often very colorful stories – to illustrate customer reactions to your client's product. Those stories can be worked into your copy in multiple ways, from buyer testimonials to new promises about fixing key problems. They'll give your writing an element of "realness" that a basic data card just can't deliver.
So, while using these four tools does require a bit more effort on your part, I think you'll find it well-worth the effort. Not only is it easier to write when you really understand your audience, but your copy will also perform better – a winning situation for everyone involved.

The Professional Writers' Alliance
At last, a professional organization that caters to the needs of direct-response industry writers. Find out how membership can change the course of your career. Learn More »

Published: December 6, 2013