AWAI Announces New
Content Mastery Program:
Your Step-by-Step Guide To Becoming A Highly Paid Content Marketing Strategist

"Content marketing is the ONLY marketing left."
That quote is from Seth Godin, the online marketing legend.
And it's the reason why businesses are willing to pay you a lot this year to write short, simple pieces of copy.
I'm talking about blog posts, e-newsletter articles, and special reports. Even updates to Facebook and Twitter.
Collectively, this kind of writing is known as "content marketing" … and when it comes to getting results, it's the most effective form of online marketing today.
After all, when you go online, you don't want to be interrupted by advertisements.
You just want to find good, high-quality information (aka content).
In fact, of all the hours consumers spend online, 50% is dedicated to looking at content, according to studies by AOL and Nielson Research.
Businesses want a piece of that time. That's why 91% of B2B companies and 86% of B2C firms have put content into their marketing plans.
Done right, they know the response is impressive. Content marketing beats Pay-Per-Click, banner ads, and even sales letters … giving companies THREE TIMES the leads of traditional "interruption" marketing, according to data from the Content Marketing Institute.
But it only works if a business constantly puts out fresh, interesting information …
That's where you come in.
If you can plan, create, and distribute good content for your clients, they'll write you checks all day long.
Many will even put you on a monthly retainer contract, automatically depositing a few thousand in your bank account every month just so they never run out of good content that will get them the search traffic, Likes, and shares they so desperately want …
And given that the average B2B company uses 18 different content marketing methods … well, you can be as busy as you want for as long as you like.
The never-ending need means steady, predictable income. Plus, since businesses like to have a consistent "voice" for their brand, the client you get today will happily work with you for years.
Get a few good clients, and content marketing could be worth six-figures (or more) to you each year.
All you need to do is learn how to write effective online content and how to get the work …
Which is where AWAI comes in.
Our newest program, Content Mastery, is designed to take you from content marketing beginner to the best of the best.
It doesn't matter if you're an established copywriter or just getting started …
Content Mastery will give you everything you need to position yourself as a professional Content Marketing Strategist and attract the kinds of clients ready to pay you top dollar for your work.
How do I know?
I went to the best for help on this one — Brian Clark.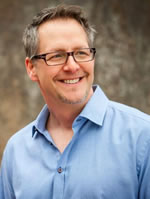 Brian is known as the "King of Content." His company, Copyblogger, has grown from a tiny start-up to making more than $7 million every year using nothing but content marketing methods.
He's got the hands-on, hard-won experience to know exactly how content marketing works … and as a writer himself, he knows how to explain everything to you in a way you're sure to understand.
And in Content Mastery, he doesn't hold anything back.
He'll show you … step-by-step … how to use the exact same system he used to build Copyblogger to get results for your own clients.
Insider formulas for great articles … key tips for getting the best prices for your work … even how to talk about yourself to strangers so they want to hire you on the spot …
Everything you need to work as a Content Marketing Strategist the minute you finish the program.
And if you decide Content Mastery is for you …
Order by January 29th and you'll save $150.
You'll get access to all the lessons with Brian … as well as client discussion worksheets, personal development assignments, and even a Pricing Guide.
Everything you need to get started … and find serious financial success … as a Content Marketing Strategist.

The Professional Writers' Alliance
At last, a professional organization that caters to the needs of direct-response industry writers. Find out how membership can change the course of your career. Learn More »

Published: January 22, 2014