Free Gift from AWAI to YOU —
A Live One-Hour Consultation with Award-Winning Copywriter, Clayton Makepeace
Clayton Makepeace is holding an exclusive call for AWAI members only called, "Ask me ANYTHING". This is a rare opportunity to ask Clayton questions about marketing, copywriting, building a successful copywriting business,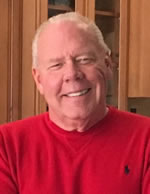 getting bigger winners, more often — or anything else you've been wondering about direct-response copy!
At this special online briefing Thursday, January 30th at 3 p.m. Eastern Time, Clayton will waive his $3,000-per-hour consulting fee and give you straight answers, clear insights, and time-tested advice.
This special online event with Clayton Makepeace is yours FREE — and participating could NOT be easier:
Step #1: REGISTER! Click this link to tell us you're coming so we can reserve your place and make sure you receive instructions for attending.

Step #2: SUBMIT YOUR QUESTIONS! Click this link to submit as many questions for Clayton as you like. The deadline to send in your questions is 12 p.m., January 29th.

Step #3: ASK ANYTHING YOU LIKE AT THE EVENT, TOO! At the event on Thursday, January 30th at 3 p.m., you'll be able to ask anything you like LIVE!
There's only one catch …
You must hurry:
All registration CLOSES on Thursday, January 30th
at 2 p.m. Eastern Time.
There's ONLY one way to get your questions answered live, and that's to register to attend NOW.
But there is no time to waste: Reserve your place at this one-time-only event by clicking this link now!
And don't worry if you're unable to attend the live event at 3 p.m. As long as you sign up here, you'll have access to the full recording of Clayton's exclusive call.

The Professional Writers' Alliance
At last, a professional organization that caters to the needs of direct-response industry writers. Find out how membership can change the course of your career. Learn More »

Published: January 24, 2014