Web Writers Wanted:
Paid Web Writing Assignments Available

AWAI is in a constant need for web writers. There are tons of projects that we need writers for and who better to go to than an expert we've helped train … who knows our business best?
That person could be YOU!
Right now anyone that signs-up for the 2014 Web Copywriting Intensive is going to get a PAID writing assignment from me.
By the time you've gone through the presentations with the gurus … finished the "hands-on" labs we have planned for you … and had all your questions answered by these top web writers …
There is no question in my mind that you'll be MORE than ready to write for me.
And just to be clear …
I'm not looking for anything to be written on "spec."
In fact, when it comes to web writing, I don't normally recommend specs.
What I'm offering is an actual, PAID writing assignment. One we intend to use here at AWAI.
There's a big difference.
You see, with a spec assignment, you submit your copy to a client or prospective client and if they decide to use it, you get paid. If they decide not to use it, you don't.
In fact, you might never hear back from them with a reason why your piece wasn't accepted, or how it might be improved.
However, what I'm offering every 2014 Web Copywriting Intensive attendee is a guaranteed paid writing assignment.
You'll submit copy, and we'll work with you on the second draft, to make sure it's as good as it can possibly be.
You'll actually learn a ton from this process. Consider that a second bonus.
And when your copy is ready for us to use — you'll submit your invoice, and then you'll receive a check … as well as a sample that you can use in your portfolio to land more new clients.
It doesn't get any easier to land a writing job and a new client.
And once you're done with your assignment, you may be invited to do more work for AWAI …
You see, many of the freelance writers we work with have attended past Web Intensives.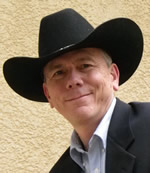 Take Bob Edelstein, for example …
After winning rave reviews (and a healthy-sized check) for copy he wrote at a past Web Copywriting Intensive — he gained the much-needed confidence to shift his freelance business into high gear. Within weeks, he had three more assignments from contacts he made there.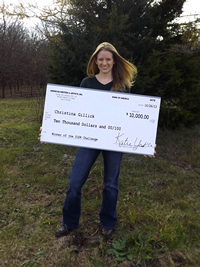 Christina Gillick turned her assignment into an ongoing stream of landing pages, emails, and articles for me … and a couple of months ago, was named the 2013 $10K Challenge Winner.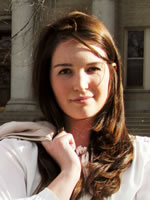 And a few weeks ago, when I needed an email targeting a new industry I knew nothing about, I immediately called Rae Robinson, who attended her first Web Intensive two years ago. A week later, I had the copy in my hand … and she had a very nice check in hers.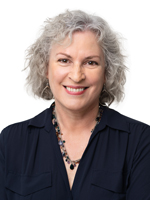 And then there's Pam Foster …
Pam attended the very first Web Intensive in Tampa, Florida. During the event, she was awarded a home page spec, and went on to write numerous web copy projects for AWAI, before finally turning all of the knowledge and experience she had gained into three different programs for AWAI!
And this year, it's going to be bigger, better, and easier to succeed than ever before. Each of our speakers has committed to spending an ENTIRE DAY with you …
That means you'll have tons of time to work on real writing assignments with them and get feedback on your work, in addition to learning the skills you need to succeed. And you'll walk away armed with even more samples that you can use to land clients.
Now, isn't that much better than just another spec assignment?
Register now for the 2014 Web Copywriting Intensive.
Don't delay! There are limited spots available and the $1,000 early-bird discount ends Friday, January 17th at midnight.

The Professional Writers' Alliance
At last, a professional organization that caters to the needs of direct-response industry writers. Find out how membership can change the course of your career. Learn More »

Published: January 13, 2014