Writing for a Cause Pays Off for
this AWAI Member
Circle of Success member Jared Yoder has embraced cause marketing. And thanks to his recent successes in this niche, it looks like he's on the right track.
Back in December, he wrote a fundraising letter for a school near his home in Ohio.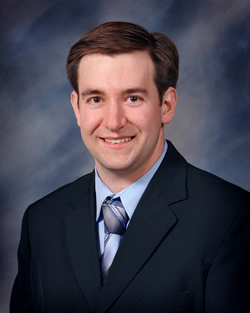 "It was for their end-of-the-year contributions. I've always looked to get connected with causes I believe in, and I know this is a good school that makes a difference in kids' lives. I spoke with the superintendent about his goals, and he gave me some of their past letters. After getting some testimonials from parents, I wrote up the letter," says Jared. "I recently spoke with the client again, and he said it really helped them. They received about $40,000 for the school as year-end gifts. And I got a great testimonial for myself."
And that's just the start. He's been working on other projects he's passionate about.
"I'm currently working with Water for the Americas. It's a coffee company called Reach Trade. They buy coffee from farmers in Peru, sell it here, and give 5% of revenues to clean water projects in the Americas," says Jared. "They're going on a tour from Boston to Brazil to raise awareness about the water crisis. I'm helping them with their press releases, flyers, and promotions."
Jared says the mentorship he's received from fellow AWAI members has been invaluable as he grows his writing business. He's been working with Rae Robinson, frequent AWAI contributor, and Guillermo Rubio, our 2012 $10K Challenge Winner.
"They've been giving me feedback on some of my work and tips on developing a copywriting career," explains Jared. "I think the community in general at AWAI is really supportive. Everyone I met at Bootcamp, in my COS group, and the forums is great. People truly care about your happiness and success and want to see you doing well."
At AWAI, we've often said that one of the best ways to move forward in your copywriting career is to connect with your fellow writers, who are usually a very friendly and helpful group. And this is a great example.
Awesome work, Jared! Keep us posted on your future projects. Sounds like you're doing your part to make the world a better place — and creating quite a career for yourself at the same time.
You can find Jared's freelance website here: www.jaredyoder.com.

Content Mastery: Your Step-by-Step Guide to Becoming a Highly Paid Content Marketing Strategist
Google and others have made it clear that businesses who want to succeed with content marketing need to hire the best writers they can. Find out the skills you need to be one of those writers. Learn More »

Published: January 27, 2014