B2B Copywriter Takes a Big Step in His Career Thanks to Experience — and an Effective Self-Marketing Strategy
Like many freelance copywriters, John Rugh, an AWAI member since 2006, got his start by doing "pro bono" and small-scale projects that gave his fledgling writing business a solid foundation.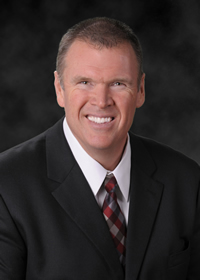 He wrote fundraising letters for a charity … created a four-page website for a local contractor … volunteered with the local chapter of the American Marketing Association … and helped market "mom-and-pop" businesses in his town.
In the process, he got experience, great testimonials for his self-marketing materials, and pieces for his portfolio.
"I decided I needed to crawl and then walk before I could run, so I swallowed my pride and took what I could get in terms of work projects and pay," explains John. "In hindsight, I consider it to have been worth my time to take on so much unpaid volunteer work and low-paying projects."
But these days, he's after bigger fish in his chosen niche of content and copy for Business-to-Business tech companies, which takes full advantage of his previous day job as a Microsoft-certified IT consultant. (By the way, working in a field in which you have experience, contacts, or an interest is a great way to get a head start in your copywriting career … and love the work you do.)
And recently, he's had big success using one of the most powerful marketing tools for copywriters (and other freelance professionals) online: business social media site LinkedIn.
"I have put a lot of time and effort into building a robust LinkedIn presence. I've had several LinkedIn connections contact me recently about the possibility of me doing work for them."
"In the last week or so, two of my LinkedIn connections have become clients! One specifically mentioned my LinkedIn presence and participation as factors in his decision to contact me," says John.
"My career as a copywriter has taken off in a big way in the last five months. I've been steadily working during that time for a software company in a content marketing/copywriting role. They have been very pleased with my work and have given me glowing LinkedIn recommendations. I feel like I've made a positive difference for the company and the marketing directors' careers."
His advice for up-and-coming writers?
"Studying and preparing are important, but your copywriting skills will never be perfect, and they don't need to be. Eventually, you've got to take what you've learned and offer it to the world. Once you start working on live projects, even when you are a little bit afraid to make yourself vulnerable and put yourself 'out there' like I was, I think you'll find your copywriting skill level will take a quantum leap forward."
Great work, John. And thanks for sharing your inspirational story — send us an update soon.
You can visit John's freelance website here: http://johnrughcopywriting.com/.

Modern B2B Copywriting
Learn everything you need to know to succeed as a B2B copywriter from marketing your services to writing copy and everything in between. Learn More »

Published: February 4, 2014