Free Teleconference with Steve Slaunwhite: How to Break into and Make it in the B2B Copywriting Market

Looking for a writing niche with loyal clients, high fees, and hardly any competition?
Then consider writing for the business-to-business (B2B) market.
Just as you'd imagine, "business-to-business" involves selling products and services to business customers rather than consumers.
And on February 5th you can learn all about it during a free teleconference.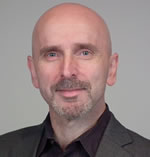 Our special guest for this teleconference is one of the best and most experienced B-to-B copywriters in the business … Steve Slaunwhite.
Steve has over 20 years of experience in business-to-business marketing, with a client list that includes UPS, Hoover's Business Information, Forbes, Mitsubishi, NCR, Symantec, and dozens of others.
And on Wednesday, February 5th at 12 p.m. Eastern Time he's going to tell you everything you need to know to break into and make it in B-to-B copywriting including:
Why B2B is such a hot opportunity for copywriters right now.
How much money you can make, realistically, as a business-to-business copywriter.
What qualifications you need to break into this market.
What types of projects you can expect to handle as a B2B copywriter.
What the typical fees are for these projects.
How to find and reach potential business-to-business clients.
What to do if you don't have any B2B writing samples to show potential clients.
If someone is starting from scratch, what the best way is to break into this market.
And much more …
Important Note: If you can't make the 12 p.m. ET call, you can sign up for the playback calls at 8 p.m. and 10 p.m. Eastern Time. So grab your seat today!

Modern B2B Copywriting
Learn everything you need to know to succeed as a B2B copywriter from marketing your services to writing copy and everything in between. Learn More »

Published: February 3, 2014