Get All the Skills You Need to Live The Writer's Life in Just 5 Hours and 22 Minutes

Learning the skills you need to get to the writer's life doesn't have to take years.
In fact, it could take as little as 5 hours and 22 minutes …
In that time, you can learn the fundamentals of a skill that will help you land any client you want — and get top fees for your services.
That's because this particular skill — list building — is critical to the success of any business in the direct-response world.
In direct response, "the list" is the lifeblood of a company. The names on the list represent all the potential buyers of a new product … all the potential subscribers to a newsletter … all the future income of the firm.
And a copywriter who can help get more names on "the list" is a copywriter who will always have more work than they can handle.
It's the difference between a life spent modestly comfortable as a writer … or having your writer's life dream come true in all the best ways — FASTER.
Now, you can try to figure out all the secrets of list building on your own. There is certainly a lot published on the topic. After all, this isn't some "new marketing method," invented by a clever entrepreneur.
Or, you can grab our newest program, How to Build Email Lists: The Fastest, Easiest, and Most Profitable Way to Get More Traffic, More Prospects, and More Sales.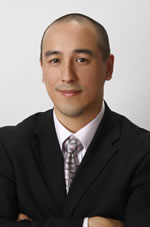 Created by renowned list-building expert Brian T. Edmondson, How to Build Email Lists takes you from the beginning concepts all the way through what you need to know to become the go-to writer for clients looking to build their bottom line.
But, Brian doesn't just tell you what to do. He also explains why it works and how you can do it, no matter what niche you're working with or how new you are to the world of direct response.
He connects the dots between your persuasive writing skills and what clients need to grow their lists, all in plain English … with tips you can start to use right away.
Plus, he even gives you some of his own proven templates and tools — just tweak them and you can use them in your own copywriting business now!
And Brian gives you all of this in just 5 hours and 22 minutes …
Imagine coming out of a long afternoon with the skills to blow the limits off your writing income. That's what How to Build Email Lists will do for you.
And, when you choose to get started now, you'll save 50% on the program.
It's AWAI's special "grand opening" offer … but it's only good until Thursday, February 27th at midnight.

How To Build Email Lists: The Fastest, Easiest, and Most Profitable Way to Get More Traffic, More Prospects, and More Sales
Learn to build lists and jump ahead of the pack. Copywriters who can also build emails lists are in huge demand, and make a lot more money than their fellow writers. Learn More »

Published: February 26, 2014