Congratulations to Mike Sweeney — Winner of the February Bootcamp Buzz Give-Away
As February's Bootcamp Buzz Give-Away Winner, Mike Sweeney will arrive at Bootcamp in style and luxury! He will be met at the airport by a personal driver and then be transported to the Marriott in Delray Beach in a shiny, sleek limousine.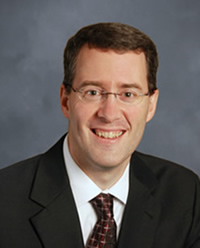 This prize is valued at $150!
"This is going to be my first Bootcamp … I've put off coming for too long. I'm very excited to come meet some fellow AWAI-trained writers and get to know this cool community, as well as have a chance at some real work through the Job Fair. I think it will make it all so much more real … and arriving in style makes it that much better! Thanks again."
– Mike Sweeney
And Here's the March Bootcamp Buzz Give-Away …
Enjoy your first night in Delray on us at the beautiful Delray Beach Marriott. You'll receive a Marriott Gift Card in the amount of $200 that you can put towards your hotel stay, meals, or even a day at the spa.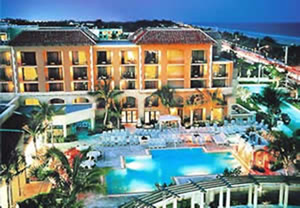 Experience this truly enchanting hotel located across from the ocean in Delray Beach. The Delray Beach Marriott is an intimate, Mediterranean-style hotel located on the Gold Coast at the corner of A1A – Ocean Boulevard and famed Atlantic Avenue. Offering the best of both worlds, guests can enjoy complete seclusion and tranquility at the Delray Beach, Florida hotel, yet be within easy walking distance to boutiques, bistros, outdoor cafés, art galleries, restaurants, and nightlife.
Tune in to next month's Bootcamp Buzz to find out if you're the lucky winner.
If you'd like to be eligible to be one of the lucky winners, all you have to do is subscribe to The Bootcamp Buzz.
Each month winner(s) will be selected at random from The Bootcamp Buzz subscriber list and winners will be announced each month in The Bootcamp Buzz.
More upcoming prizes include …
Free admission to the 2014 FastTrack to Copywriting Success Bootcamp and Job Fair! One lucky Bootcamper will receive credit for his or her Bootcamp registration this year.
Show the world you're a pro with a professional headshot you can use on your website, business cards, and any other marketing materials. Two Bootcampers will receive their own private session with one of our highly-acclaimed photographers at Bootcamp.
Cocktails and Coaching "Poolside" with Paul Hollingshead: Three Bootcampers will have the chance to spend an hour Wednesday afternoon, October 15th, sharing a drink with AWAI Co-Founder Paul Hollingshead while getting his advice on their careers in a personal, relaxed setting that makes the most of Marriott's beauty and the Florida weather.
PRE-Bootcamp private coaching calls — available for two registered Bootcamp attendees. One with Rebecca Matter, AWAI's Co-Managing Partner and one with Katie Yeakle, AWAI's Executive Director. These 30-minute calls are designed to answer any questions or concerns you have before you get to Bootcamp.
Enjoy a meal on us! A gift card for two at a favorite Delray Beach restaurant. "Boston's" was once the meeting place for Katie, Don, Mark, and Paul as they planned the future of AWAI. Boston's on the Beach offers breathtaking views of the Atlantic Ocean as well as the ideal setting to enjoy casual dining, live music, and New England style seafood.
Lunch during Bootcamp with AWAI Co-Founder Don Mahoney. This is a unique and rare opportunity for three Bootcamp attendees to be able to sit down with Don and get some powerful advice on how to improve their copywriting as well as their freelance copywriting business.
Spoil Yourself at the Spa! We start early and go late into the evening at Bootcamp … and one lucky Bootcamp attendee will be able to relax and unwind with a complimentary massage at the award-winning N Regan Spa; located in the Delray Beach Marriott hotel. Enjoy all the amenities of the Spa overlooking the sandy beaches on Ocean Boulevard.
Get a leg up on the competition! Four Bootcamp attendees will be selected to have their Headline and Lead copy reviewed during a PRE Bootcamp webinar. This is an opportunity to not only improve your copy, but to also get a leg up on your competition. Copy submissions will be reviewed in a live webinar held the first week in October.
One Bootcamp Buzz subscriber will win a 15-minute coaching call with either B2B expert Steve Slaunwhite or web copy expert Nick Usborne. Both Steve and Nick are the coaches that even experts in the industry turn to when they need a little help. You'll be amazed at what 15 minutes with these guys can do for your career!
Free Copy Critique after Bootcamp: Two Bootcamp attendees will be randomly chosen to receive a free critique of their copy (headline/lead). This reward is good beyond Bootcamp — until January 31, 2015. Work on a spec from Bootcamp — or any copy you have written — and get it critiqued by a professional copywriter!
Free month of access to Wealthy Web Writer, B2B Writing Success, or The Professional Writers' Alliance. Ten lucky winners will get a month free to access the great resource of their choice. A tool they can use to take their career to the next level.
And the BIGGIE! … One very lucky winner will be chosen at random to receive a free membership to AWAI's very exciting, very exclusive "Circle of Success" Skill-Building Program — a $12,500 value! Among many other perks and benefits, Circle of Success entitles you to any and all products from AWAI's library of resources (now and in the future) plus free admission to unlimited FastTrack to Copywriting Success Bootcamps and Job Fairs — for life.
Subscribe to The Bootcamp Buzz today!

The Professional Writers' Alliance
At last, a professional organization that caters to the needs of direct-response industry writers. Find out how membership can change the course of your career. Learn More »

Published: March 27, 2014