Understanding the "Voices"
Within Your Audience

Jen Adams here, inviting you to spend a week focused on one of the most difficult – yet most rewarding – tasks of a good writer.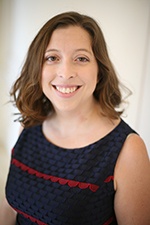 It's understanding others.
You see, when I write, I often let my own opinions, beliefs, and emotions cloud my perception and bleed into my work.
But, when you're writing for others … and especially when you're writing to persuade others … it's absolutely critical that you connect with them in ways that resonate with their beliefs.
So, how do you get that done?
A great starting place is to go directly to the "voices" within your audience. Look for memoirs, personal/opinion blogs, and first-person news accounts from members of your target audience. Then, ask yourself what the person "talking" in the piece believes about key elements of life and write that down.
It's simple, but powerful, and you can start with almost any piece of writing that's relevant to your audience, as long as it's in a first-person voice.
For example, take The 4 Hour Workweek, one of my favorite books. It's a first-person account of Tim Ferriss' attempts to reinvent his work life. So, if I wanted to market to him – or people like him – I could use this book as a window into his brain and his beliefs.
Reading through the chapters, it quickly becomes clear that Tim believes:
Rules are made to be broken.
You don't need to be in the office to be productive.
Free time = happiness.
So, I can see that if I were writing to Tim, I would want to approach him very differently than I would approach someone who believes rules should be followed and that face time is critical to office success. And, by having studied his mindset and voice, I'll be better able to approach him in a way that makes him feel like I "get" him as a person.
Give this exercise a few tries yourself to get the hang of it.
Find a first-person blog in your niche (or, if you haven't chosen a niche yet, one that interests you).
Read a few entries.
Ask yourself how the person feels about work. Money. Relationships. Authority. The environment.
Write down your answers.
Now, based on your reading and analysis, how would you write differently to a prospect in that niche, based on this new understanding of his or her beliefs? Share what you've learned in the comments section.
I'm looking forward to what you find. And tomorrow, I'll show you how to dig deeper into the mind of your reader by zeroing in on his or her true feelings.

The Professional Writers' Alliance
At last, a professional organization that caters to the needs of direct-response industry writers. Find out how membership can change the course of your career. Learn More »

Published: March 17, 2014