A Big Year Keeps Getting Bigger for this Circle of Success Member
When we last checked in with Circle of Success and AWAI member Julie Hassett, she had managed to snag a rare coup. Her boss at her day job had agreed to keep her on with a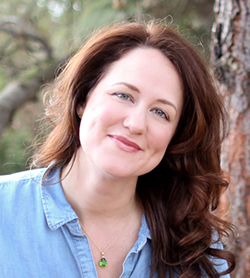 limited schedule while she pursued her dream of becoming a copywriter.
But recently, she made the leap to full-time freelancer — and things are going great. She's working from home, including steady work with a lead-generation agency based in Australia, writing copy about everything from real estate to first aid training. Her other clients have included EscapeArtist (a company she met at AWAI's FastTrack to Copywriting Success Bootcamp and Job Fair) and PaymentHub. Her landing page for that last company doubled conversions –— an awesome result.
She's also making progress in her chosen niche: finance. She's writing a sales letter for The Motley Fool, the investor-focused publishing company, and has been contacted by another industry heavyweight, InvestorPlace, about writing copy.
Julie credits Bootcamp for the contacts she's been able to make.
"Bootcamp was like a launching pad. It reinforced my decision to become a copywriter and gave me tremendous confidence. I formed a number of key connections there," she explains. "Clients, friends, coaches, and mentors."
But it's her own determination that allowed her to make the most of her time at the annual event in Delray Beach, Florida.
"When I left for Bootcamp, I told myself that I had to be fearless. I said, 'Network like your life depends on it.' And that's exactly what I did. And by networking, I mean that I made a friend first out of everyone, without concerning myself with what they could do for me. I now have great connections that are founded on solid friendships, and that's the best thing I could have asked for. Plus, socializing in the bar at Bootcamp extended the number of opportunities to form connections with new people in a relaxed, non-threatening environment."
Since going freelance, Julie has certainly taken advantage of the benefits of the writer's life as well. No longer tied to an office, she's rented a house in Baja and heads down often.
"I rented a second home down in Baja, Mexico, with an ocean-view office, and I go back and forth. I wanted to experience a little more solitude, so I could write, study, and market with less distractions. And I love the area, too!" says Julie.
All-in-all, Julie's been busy, but …
"There isn't a single day I look back and wish I had done something differently. This is a year of very big things."
Great work, Julie. Keep at it and let us know how it works out with those new clients.
You can find Julie Hassett's freelance website here: www.hassettcopy.com.

The Professional Writers' Alliance
At last, a professional organization that caters to the needs of direct-response industry writers. Find out how membership can change the course of your career. Learn More »

Published: April 30, 2014