An Insider's Look at B2B Case Studies from One of the Industry's Top Experts Presenting at AWAI's B2B Copywriting Intensive this June
In the world of B2B copywriting, case studies are one of the go-to marketing channels. In fact, they're consistently one of the top three most-consumed types of B2B content. Case studies are a way for B2B companies to build trust and credibility with prospects … and convince them to seek more information about the product or service being presented.
But to be effective, a case study must have one critical element. Without it, the case study will fall flat and risk being ignored by prospects. As case study expert Casey Hibbard, who runs her own firm Compelling Cases Inc., put it, "good case studies show real customers having real results." In other words, you have to tell a story.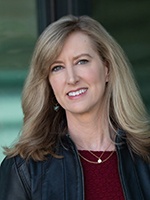 Casey, author of several books on case study writing and more than 800 customer stories for clients, is a featured speaker at AWAI's upcoming B2B Copywriting Intensive in Phoenix this June 1-4. And she'll be sharing the tricks she's learned over the years for writing case studies that work.
Many marketers miss the mark with case studies, says Casey, because they don't include a story. Specifically, it must be a compelling story that shows a customer successfully using a product or service and achieving their goals.
"The story format is a powerful and familiar way for us to absorb information. And that's because we're hard-wired as humans to respond to stories. We remember and understand information better if it's presented in the story format," says Casey. "A case study must show how the product or service met or solved the customer's stated challenges. So part of the process of writing a case study involves finding out what the customers were trying to accomplish and how ultimately they were able to do this and be successful."
Of course, a good story in a case study shouldn't be told for its own sake. It must also help a client reach its goals and have an impact on the company's bottom line, says Casey.
"It's super-important to really understand the client's goals and objectives in terms of what they want to communicate about their products and services," explains Casey.
Copywriters who understand the importance of highlighting a customer story in a case study can draw the necessary details out of the customers being profiled. And those B2B writers who are also able to work with clients to tailor the case studies to marketing objectives are much in demand.
And as the use of case studies grows in the B2B industry — they're now the second most influential type of content in the sales process behind white papers — that means there are plenty of opportunities for copywriters who understand how to write a good case study to land high-paying projects and long-term clients.
At the B2B Copywriting Intensive, Casey will be instrumental in helping attendees make the leap.
"It will be an information-packed session. I really will take them through the steps in creating a case study that compels and sells, and have some hands-on exercises to help them really grasp the information," says Casey. "I'll also talk about why case studies are powerful as selling tools and the types of clients who need them. I'll share some tricks and tips I've learned to help ensure that these projects go smoothly and that writers become valuable go-to resources for their clients."
Casey Hibbard will be speaking on case studies as part of the B2B Copywriting Intensive this June 1-4 in Phoenix. For information on Casey's presentation, as well as those of other featured speakers (which include Bob Bly, Steve Slaunwhite, and more), go here.
To hear an exclusive interview with Casey in which she reveals even more insights into successful case studies, click here. You can listen for free through AWAI's B2BWritingSuccess.com resource.

The Professional Writers' Alliance
At last, a professional organization that caters to the needs of direct-response industry writers. Find out how membership can change the course of your career. Learn More »

Published: April 8, 2014