Bob Bly to Reveal Up-to-the-Minute
Lead Generation Strategies at this
Year's B2B Copywriting Intensive —
Sneak Peek Available Now
Lead generation is one of the cornerstones of Business-to-Business, or B2B, marketing. It's how companies large and small, offering everything from software to industrial products, identify potential prospects, reach out to them, and hopefully turn them into customers.
This isn't a direct sale — with the high price of B2B products and services that would be unrealistic in most cases. Instead, lead generation (or "lead-gen") gets prospects to raise their hands to say they're interested, and then the company follows up with further marketing efforts to seal the deal.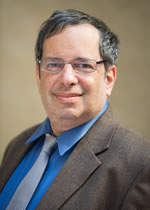 At the heart of the lead-generation process are copywriters. Bob Bly has been in this niche for 35 years, working for companies such as AlliedSignal, Hyperion Software, the Medical Economics Company, and 100+ others. And he'll be sharing the benefit of his experience during the upcoming B2B Copywriting Intensive in Phoenix, Arizona this June 1-4.
Bob's session will focus on how to write effective lead-gen copy, as well as the marketing approaches and channels that work best today. Turns out that while much has changed with the arrival of the Internet as a marketing tool, certain old school tactics (including snail mail) are still top performers in some cases.
Bob says one major tactic in B2B lead generation is the "bait piece," also known as the "lead magnet." It's free useful information related to the product or service or a problem the prospect might be dealing with. The prospect gets it in return for giving the company their contact information.
"The most common and most popular bait piece today is some kind of free special report, usually a downloadable PDF. For example, I just did a promotion for a headhunter who works in the high-tech industry, and we did a bait piece called Eight Secrets of Recruiting the Talent You Need to Make Your Technology Firm More Productive," explains Bob. "One of my clients produces printed and some online marketing materials specifically for law firms. And he offers as a bait piece a CD, not an electronic premium, but an audio CD with an audio recording of a seminar he gave called 28 Marketing Tips for Small Law Firms. That's another example."
A major trend now online, says Bob, is to ask for a very minimal amount of contact information from potential customers in return for a bait piece, sometimes just a name and email address. He cites the example of working for a client that sells a piece of software to hospitals but only to those of a certain size. You could ask your prospects how many beds they have at their hospital to "qualify" this lead up front. But …
"We've found that if the response form is online, every extra field in that response form that you require the prospect to fill in, you reduce the conversion rate — the number of leads you get — by 10%," explains Bob.
That's just a small taste of what Bob will be sharing during the B2B Copywriting Intensive this June. It's a must-attend for anyone considering breaking into this industry. You'll learn what's working now and what's on the horizon — putting you in the best position to land lucrative gigs from high-paying B2B clients.
You can find out all about the event — including the other expert speakers on the schedule — here.
And if you're ready for more tips from Bob right now — including a surprising "negative offer" technique — you can check out what he revealed during a recent interview with B2B Writing Success, AWAI's new resource for B2B copywriters. Find out how to access it here.

The Professional Writers' Alliance
At last, a professional organization that caters to the needs of direct-response industry writers. Find out how membership can change the course of your career. Learn More »

Published: April 4, 2014