Websites, Blogs, and Other Content: Dianna Huff to speak at AWAI's B2B Copywriting Intensive on This Key B2B Marketing Strategy
In the last several years, search engine giant Google has been making a lot of changes in the way it ranks websites. And B2B companies who market online — most of them these days — have had to change their approach big-time to continue to get seen by potential customers surfing the Web. Businesses have been counting on copywriters and marketing experts to help them in this effort as they go beyond "traditional" Search Engine Optimization (SEO).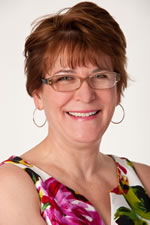 Content and search engine marketing expert Dianna Huff will highlight what works now to not only catch Google's eye but also that of prospects during her presentation at AWAI's upcoming B2B Copywriting Intensive in Phoenix this June 1-4. Dianna, who runs her own firm, DH Communications, has counted companies like AT&T, Martin-Marietta, and Constant Contact among her clients.
"What Google is valuing now is content that people find trustworthy and shows you are an expert on whatever it is you're selling and that you have a good reputation. This isn't traditional 'we need to make a sale' content but rather content that helps buyers make a purchasing decision," notes Dianna. "What's really important is that you are constantly updating that content and that people are interacting and sharing it. Even for a small business, five pages of content is just not going to cut it anymore."
Dianna says that adding content in specific places on a website — often leveraging content the client already has — is one of the most effective tactics. Some of the most important places include the Products and Services page, an About page, a Testimonials page full of mini case studies, and a Frequently Asked Questions page. Creating a blog, updated at least once a week, is also a great way to add fresh content.
"It's just constantly building out, building out, building out. You know … do you have a PowerPoint presentation? Can we turn it into some kind of guide that people can download?" says Dianna. "It doesn't have to be fancy. That's what I'm going to be covering at the event. My whole goal with this presentation is to make it very practical. I want people to walk away knowing what each section of the website is, what its purpose is, and how to write content for it."
Most companies, especially small ones, aren't aware of the complexity of the ongoing Google changes, and they don't realize what steps they need to take to be visible to potential customers online, says Dianna. And that means that copywriters who understand these strategies are well-positioned to land high-paying — and long-term — projects.
"As a writer, you could do a package where you offer three blog posts a month. Then you say, I'll upload them for you to the website. All you have to do is approve the content, and I'll even write the social media content for you if you're on Twitter or Google Plus or whatever," explains Dianna.
Dianna is one of the featured speakers at the B2B Copywriting Intensive this June, along with Bob Bly, Steve Slaunwhite, Gordon Graham, and others. To find out more about this event — and how it could change your freelance career — go here.
And to hear more of Dianna's top content marketing tips right now, you can listen in free to an interview she did with B2BWritingSuccess.com, AWAI's new member resource for the B2B industry. Go here for access.

The Professional Writers' Alliance
At last, a professional organization that caters to the needs of direct-response industry writers. Find out how membership can change the course of your career. Learn More »

Published: April 7, 2014