Gordon Graham to Offer In-Depth Look at Writing Effective White Papers During the B2B Copywriting Intensive this June
White papers are a key component to the marketing efforts of most B2B companies. They're a type of long-form copy that is essential to proving to prospects that a certain product or service is what they need, especially when the price is high. In fact, white papers are responsible for billions of dollars in sales every year.
That's a big job to do in the typical six-to-eight pages of content of a white paper. But there are techniques and strategies that make white papers into effective selling tools.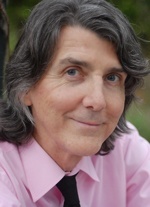 And that's what Gordon Graham will cover during his talk at the B2B Copywriting Intensive taking place in Phoenix this June 1-4.
Gordon has 30 years of experience in the B2B world, first as a marketer for a software company and then as the go-to white paper writer for tech powerhouses like Google, Oracle, and Intuit. Known around the industry as "That White Paper Guy," Gordon also wrote the book (two, actually) on white papers — literally. His White Papers for Dummies was released in 2013 and quickly became required reading.
As an innovator in this copy niche, Gordon has his own definition of what makes for a great white paper.
"I call them a persuasive essay that uses facts and logic to promote a certain B2B product or service or technology or methodology," says Gordon.
As to why they're so important to the industry, he says that when a B2B buyer is about to spend such a large amount of money, the seller has to prove they're the right choice. And that starts with a white paper to grab a prospect's attention and get the conversation started between the two companies.
"I'm talking about buying something big for a company, something that costs $50,000, $100,000, $200,000 … up to millions of dollars," says Gordon. "So we're talking about big, big purchases that involve a lot of people making a group decision for a company. Sometimes they're kind of betting the future of the company on what they buy. So they take their time. They do a lot of research and need a lot of information to help them make their decision."
Gordon explains that aside from ranking as one of the top marketing channels for B2B companies, white papers are also a great niche for copywriters to specialize in because of the many, many opportunities available for qualified writers.
"White papers really got their start in the technology field, and they've spread out from there. So a company that's generating a lot of products that have high price tags, say somebody like Microsoft or Adobe, they'll be putting out a lot of white papers," says Gordon. "Anybody manufacturing any kind of big business equipment, anybody doing any kind of scientific or technical service, anybody publishing some kind of software or information product. That's the core of the types of companies that have traditionally used white papers. And that's over 400,000 companies in the U.S. alone. When you add in companies doing professional services and business services, you're talking about millions of companies that could use white papers."
Of course, different types of clients with specific goals in mind need different types of white papers. And helping attendees identify when to use certain formats and structures in their projects will be a major part of Gordon's presentation at the B2B Copywriting Intensive. Go here to find out who else will be joining Gordon at this B2B-only event in Phoenix this June 1-4.
And to hear more about white papers from Gordon right now, check out his recent interview for AWAI's B2BWritingSuccess.com. You can find the recording here. It's free to listen.

The Professional Writers' Alliance
At last, a professional organization that caters to the needs of direct-response industry writers. Find out how membership can change the course of your career. Learn More »

Published: April 9, 2014