B2B Expert to Share an Innovative Approach for B2B Copywriting that Attracts Clients … and Makes the Copywriter's Job a Lot Easier
The marketing departments of just about every B2B company have something in common: they're too busy and find it hard to stay consistent in voice and message across all the parts of a big marketing campaign.
And, says B2B copywriter and author Casey Demchak, that provides the perfect opportunity for a copywriter to step in and provide a solution to keep them on track. In the process, the copywriter becomes a well-paid — and appreciated — go-to resource for his or her clients.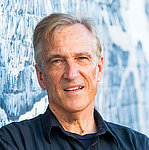 Casey will be presenting at this year's B2B Copywriting Intensive, being held in Phoenix this June 1-4. He will share and explain the tool he uses to land multiple projects with the same client. It's called a "Key Message Copy Platform."
"It's a core document that contains all the relevant marketing messages about a particular product or service. It serves as the springboard for then creating a full line of both digital and traditional materials for any marketing campaign," says Casey. "It's really hard to have consistent messaging when you're making up your marketing materials as you go. So creating a key message platform first, and working from that, assures all your messaging is very consistent."
The Key Message Copy Platform is never sent to prospects, explains Casey. Instead, it's an internal document that in-house writers and marketers can turn to when promoting a certain product or service. It's also a great resource for the freelancer who put it together in the first place, providing a great starting point for any new project for the client.
It lists things like a description of how the product works, a story about a problem it solved, and the real value it brings to customers. There is also plenty of market research, facts, and figures to use in copy, as well as all-important testimonials.
Clients love when a copywriter gives them a tool like this, says Casey, because it makes them more efficient and creates more effective marketing campaigns.
"By working from a core document, you're not starting every project from scratch. You've got a document you can immediately draw from," says Casey. "So it definitely makes things go quicker, but it also gives your clients peace of mind."
Casey says freelancers can charge $300 to $400 per page for a Key Message Copy Platform. At the typical 10 pages … that's a $3,000 to $4,000 project. During his speech at the B2B Copywriting Intensive, Casey will help attendees learn how to craft their own Key Message Copy Platforms … and how to pitch it to potential clients.
Plus, Casey will dedicate a session to highlighting how to create effective videos for B2B clients.
For more information on Casey's presentations, and for a sneak peek at what the other experts in attendance will be presenting, go here. The event takes place June 1-4 in Phoenix.
You can also learn more from Casey immediately by listening to a recent interview conducted for AWAI's new resource, B2BWritingSuccess.com. This free interview can be found here.

The Professional Writers' Alliance
At last, a professional organization that caters to the needs of direct-response industry writers. Find out how membership can change the course of your career. Learn More »

Published: April 10, 2014