Now Hiring …
Customer Service Representative for AWAI
American Writers & Artists Inc. (AWAI) is looking to hire someone to join its Customer Service team.
This is a great opportunity to work in beautiful downtown Delray Beach, Florida, with a fun, growing and dynamic group of talented people who care about helping others develop writing skills that lead to financial security, independence and freedom.
Primary duties:
Communicate by phone and email with new and current customers.
Register customers for programs and events, answer questions, and solve problems.
Maintain customer records in database.
Review programs offered on a regular basis to ensure comfort in speaking about them in detail.
Desired Skills and Experience
Requirements:
Excellent communication skills, both written and verbal.
Basic computer skills, including but not limited to using the internet (and helping others use our website), Microsoft Word, and various online applications.
Strong attention to detail – must be able to execute directions with 100% accuracy.
A clear speaking voice.
2 years experience in professional working environment.
Preferred:
Customer Service experience.
College degree.
A good sense of humor, the patience needed to troubleshoot problems, and the critical thinking needed to come up with solutions.
Willingness to assist other areas of the business when needed.
To apply for this position, please follow the directions exactly as they appear below.
Send your resume to Barbra at bhume@awaionline.com salary history, and any salary requirements.
**IMPORTANT, make sure to put 'Customer Service Rep' in the subject line.
Good luck!
Enrollment NOW Open for
Circle of Success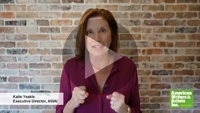 Only a few times a year, we open the doors into this exclusive group that will put you on the fastest path to becoming a highly paid, in-demand copywriter. This is the absolute highest level of hands-on learning offered anywhere in our industry.
Every resource is available at your fingertips along with live learning, guided mentoring sessions, professional copy reviews, access to clients, FREE admission to Bootcamp and more! But spots go fast.
Here's how to reserve your place.
Published: April 16, 2014