Now Hiring …
Web Content Coordinator for AWAI
American Writers & Artists Inc. (AWAI) is looking to hire someone to join its Web Content Team.
This is a great opportunity to work in beautiful downtown Delray Beach, Florida, with a fun, growing and dynamic group of talented people who care about helping others develop writing skills that lead to financial security, independence and freedom.
Primary Duties:
Create and edit HTML articles, blog posts, and news items.
Prepare images for the website using Photoshop.
Manage website content, including titles, descriptions, and tags.
Assist with other HTML and CSS projects as needed.
Desired Skills and Experience
Required:
HTML source code editing skills (not using an editor like WordPress).
Basic CSS skills, including understanding of properties and selectors.
Basic Photoshop experience, including resizing images and exporting into different formats.
Strong attention to detail – must be able to execute directions with 100% accuracy.
2 year's experience in professional working environment.
Preferred:
Web application administration experience (such as content management systems like Wordpress and CRMs like Salesforce).
College degree.
A good sense of humor, the patience needed to troubleshoot problems, and the critical thinking needed to come up with solutions.
Willingness to assist other areas of the business when needed.
Send your resume, salary history and any salary requirements to Josh at applications@awaionline.com
**IMPORTANT – Make sure to put 'Web Content Team' in the subject line.
Good luck!
Enrollment NOW Open for
Circle of Success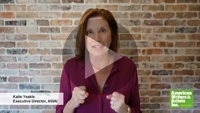 Only a few times a year, we open the doors into this exclusive group that will put you on the fastest path to becoming a highly paid, in-demand copywriter. This is the absolute highest level of hands-on learning offered anywhere in our industry.
Every resource is available at your fingertips along with live learning, guided mentoring sessions, professional copy reviews, access to clients, FREE admission to Bootcamp and more! But spots go fast.
Here's how to reserve your place.
Published: April 17, 2014