One Fast Track to Six Figures

Michelle Durham here, taking over The Writer's Life for this week.
Recently I took a day off. I shut down my computer, didn't take calls, and spent time reflecting on my writing journey.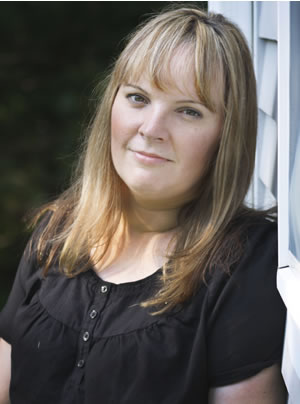 And it made me realize something …
Even though I had a profitable freelance business, it wasn't growing as quickly as I wanted it to.
I wondered, "How can I grow my business and increase my income?"
I knew A-level copywriters like Joshua Boswell had been able to accomplish both at once. Grow a successful writing business and reach six figures in less than a year.
So, I asked Joshua for some advice …
His response?
"Focus on becoming a master at just one thing."
Joshua said to get the desired results, he knew he needed to become a master at his craft. So he chose to work hard and build his skills in one very specific area … closing clients. By making this choice he saw his business quickly grow.
I took Joshua's advice, and I've seen the positive results it's had on my own writing business. Which is why I want to pass that secret along to you today …
You'll fast track your business and have unshakeable confidence when you decide to master one form of writing.
Why?
Because being a good writer doesn't really put you on the map. There are a lot of good writers out there. Clients don't want you just to be "good"; they want you to be "great"!
And, when you're a "great" writer, clients will gladly pay you a lot more money.
When you choose to focus on one specific form of writing until you've mastered it, you're making a choice to be better than the rest.
Think of these success stories:
Jay White is a master of email writing.
Brian Clark is a master of content writing.
Nick Usborne is a master of online copy.
Sure, they may also write other forms of copy. But, to get to the top, they picked one very specific niche and worked hard until they mastered it.
Joshua's words helped me to realize I needed to choose one form of writing. That decision is often the reason why some writers reach success quickly, while others take months or years to get there.
This week, I'm going to share the steps I'm taking to master one form of writing. I'll show you how you can build a successful business by choosing to do the same.
Once you get really good at one thing, it's so much easier to then go on to master anything else you want. The journey won't take as long as the first time, because you'll already have the basic skills in place.
And there's no pressure, because even if you start with one specialty, you can always switch to another down the road if it feels like a better fit.
Tomorrow, I'll outline the first step – how you can pick that one form of writing to focus on.
Have you ever thought about getting really good at just "one thing"? Share below in the comments section. I would love to hear!

The Professional Writers' Alliance
At last, a professional organization that caters to the needs of direct-response industry writers. Find out how membership can change the course of your career. Learn More »

Published: April 7, 2014