Steady Writing Work Month After Month

Rebecca Matter here – taking over the reins of The Writer's Life.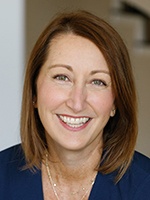 This week I'm going to show you how you can bring more stability, peace of mind and money into your freelance writing business.
And, if you don't have a writing business yet, I'm going to show you the most stress-free way to transition into the world of getting paid to write.
It's called writing on retainer – which simply means a company hires you (and usually pays you a monthly flat fee in advance) to ensure you'll write for them on a regular basis.
And, while all freelance writers can benefit from "retainer deals," this week will also be of special interest to you if you've yet to make the leap to a freelance writing career.
Retainer deals eliminate any financial risk by ensuring you have a consistent monthly income the very second you say goodbye to your 9-to-5 job.
Over the next few days in The Writer's Life, I'll introduce you to three of the best retainer writing opportunities you should consider. And, I'll even answer the most frequently asked questions about retainer deals, so you know exactly how to navigate them.
But first, let's take a step back and look at all the major benefits retainer deals bring to you and your business …
They make it easier to forecast your income – You'll know in advance exactly how much money your retainer deals are bringing in, which means you'll be able to accurately predict how much money you'll make each month.
They give you peace of mind – The certainty of knowing you have income coming in each month will put you at ease, knowing you'll always have enough money to cover your bills.
The value of your time will go up – After a while, you'll know your client's products and services inside and out, as well as what they expect from you each month. And that means you'll be able to turn around assignments much faster – ultimately making your "per hour" rate go up, up, up!
Better results for your client – Because you'll know who their target audience is and what your client's goals are, you'll consistently hit the right marks and produce better results for your client.
You'll be able to focus more on things that make you money – A predictable monthly income and workload means you'll be able to reduce the time you spend finding new clients.
Increase the chances of recommendations and referrals from your clients – The long-term relationships you'll form with your clients will make it more likely they'll write you a testimonial (or two) and recommend you to their friends and business associates.
You'll be more valuable to your client – Your client will look at you as an integral part of their business and marketing strategy.
See why I love retainer deals?
So, today I want you to think about how much money you "need" to make on a monthly basis from your writing, in order to have complete freedom over how you spend your time.
Write it down so you have a goal. Then join me tomorrow to learn about one of the most in-demand retainer opportunities for freelance writers, and see just how easy it can be to hit that monthly goal.
And, if you have any questions for me in the meantime, or would like to share your own experiences with retainer deals, post them here.
I'm looking forward to the rest of the week!

The Professional Writers' Alliance
At last, a professional organization that caters to the needs of direct-response industry writers. Find out how membership can change the course of your career. Learn More »

Published: April 14, 2014