Circle of Success Instructor Treasures "Light Bulb" Moments From His Students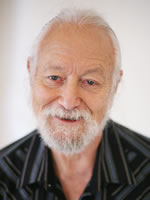 If you've heard of AWAI's Circle of Success before, you've probably heard the name Will Newman. As Master Instructor for the program, Will was instrumental in its creation and is intimately involved in updating and revising it as needed. He currently teaches the Headlines and Leads Targeted Learning Programs, though he has overseen the Architecture of Persuasion portion as well in the past.
As if that weren't enough, Will also helms the weekly The Golden Thread newsletter for AWAI, writes the Circle of Success (COS) blog, and is one of the most popular speakers at AWAI's annual FastTrack to Copywriting Success Bootcamp and Job Fair. And, of course, he has own copywriting business, specializing in the alternative health, fundraising, and public benefit niches.
That's quite a full plate. But through it all, Will still has time for what he considers his most important role as "a 'cheerleader' for COS members who's always available for guidance, encouragement, and help."
Because he's so close to the program, Will has a hard time singling out the most useful aspect of Circle of Success for up-and-coming copywriters. But he says that having access to all of the AWAI programs is a huge benefit, as are the connections you can make with fellow members and expert mentors. And, of course, there's the ongoing education that goes on as well — the heart of the program.
"The Targeted Learning Programs allow COS members to learn in-depth copywriting skills from experienced, working copywriters — copywriter/trainers who love teaching," explains Will, who counts himself among that group. "Well, before becoming a copywriter, I was a teacher. I loved teaching during that period of my life, and I love teaching in the Targeted Learning Programs. A teacher's greatest joy is seeing the 'light bulb go on' when a student gets a core idea. I can sense it happen in the sessions, in the questions and answers members have, and in their emails to me (which I answer)."
Throughout his years of involvement, Will has noted that those who succeed tend to attend the Circle of Success sessions regularly, write (anything) every day, and map out their plan for getting through all the resources offered in the program. But there's one thing they must do before anything else …
"The first element of success is to commit. When you join COS, you're making a commitment to yourself to succeed through the copywriting," says Will. "As soon as a member signs up, she or he should mark that day on the calendar as the day they made a commitment. I also encourage new members to write their commitment down and post it someplace they can see it every day."
You have a chance to meet Will on Tuesday, May 6, during an exclusive teleconference in which Katie Yeakle will interview him as well as several Circle of Success members who've gone on to fulfilling careers as copywriters. It's your best chance to find out what the Circle of Success is all about and how it can help kick-start your writing business.
For more details — and to register — go here.

The Professional Writers' Alliance
At last, a professional organization that caters to the needs of direct-response industry writers. Find out how membership can change the course of your career. Learn More »

Published: May 3, 2014