Go Beyond "Book Learning" with this Circle of Success Instructor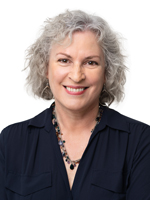 Pam Foster is certainly a familiar face in the AWAI world. She's the author of the programs How to Choose Your Writing Niche, Site Audits Made Simple, and Working Effectively with Web Clients, as well as an AWAI Wall of Famer and winner of the 2009 AWAI $10K Spec Challenge.
And, of course, she has her own writing business as a certified SEO copywriter and web content consultant, often working in her favorite niche: the pet industry.
Although she's currently an instructor in the Circle of Success (COS), drawing on her years of real-world experience to lead sessions on creating powerful and effective headlines among other things, Pam actually got her start in the program as a student.
"A few years ago when I joined COS, I had an extensive writing background but not very much in direct-response copywriting," explains Pam. "I was eager to be part of a group learning together with live classes and peer exercises. If you're just starting out, COS brings your 'book learning' to life with helpful guidance, a chance to ask questions, homework that keeps the momentum going for you, and excellent feedback that supports your growth."
One of her favorite things about being part of Circle of Success on the teaching side is seeing the progress made by members as they go through the program.
"It's such a great thing to see members light up as they discover how various copywriting concepts truly work. I'm happy to answer questions and bring clarity. Also, it's wonderful to see the writing samples submitted. Many of the members develop stronger and stronger copy over time. There's a lot of talent among COS members!"
Her best tip for getting the most out of the Circle of Success?
"As a famous comedian once said, 80% of success is showing up. In this case, your success will come by showing up and doing the work. If you attend each class (or listen to the recording when it's not possible to attend live), try all the exercises, submit copy for peer review, participate in peer feedback, and refine your copy — you'll continue growing as a professional writer. No question."
The launch of the next class of Circle of Success is right around the corner.
To learn more about Circle of Success, click here.

The Professional Writers' Alliance
At last, a professional organization that caters to the needs of direct-response industry writers. Find out how membership can change the course of your career. Learn More »

Published: May 21, 2014