Seeing His Students Blossom Puts a Smile on this Circle of Success Instructor's Face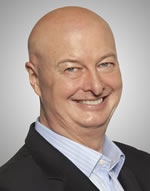 Gary Hennerberg brings a lot of experience to the table as an instructor in Circle of Success. He's been a marketing professional since 1978 and a direct-marketing consultant and copywriter since 1992, working with Business-to-Consumer, Business-to-Business, and nonprofit companies. His clients have included financial institutions, food industry companies, magazine publishers, and more. He also co-authors a twice-monthly blog for Target Marketing magazine.
All that and he still has time to teach up-and-coming copywriters in Circle of Success. He specializes in the Architecture of Persuasion section of the program, which is all about the "hidden" structure of winning sales copy. It's a role he has a passion for.
"I love teaching Architecture of Persuasion. Michael Masterson gave me a copy when it was first published, and I've reread it a number of times again since. Each time I read it, or teach the course, I'm reminded of a technique or approach that can make a sales letter stronger," says Gary. "I really enjoy interacting with students … and the fact that teaching makes me a better writer."
Gary says Circle of Success can take years off the learning curve of anybody learning direct-response copywriting. It's a highly-specialized skill — which is why it's in such high demand. Even good writers must be trained in the specific structure of sales copy. It takes practice and work to master, says Gary, but the lifestyle and financial benefits of the writer's life are well worth it.
One of the highlights of his time with Circle of Success has been seeing his students blossom.
"I just wrapped up the 12-session Architecture of Persuasion class for a group in late April. The last week of class is a peer review session. For this last peer group review, one of the students sent in her work for the first time. During the closing comments of the class, she shared that she had been terrified of writing anything, but this time she told herself she'd go for it and send in a submission for the peer review. What she wrote was great!" says Gary.
"I could hear in her voice how taking the step of participating in the peer group session boosted her self-confidence, and that she finally felt she had what it took to be a copywriter. I was proud of her, and hearing her comments illustrates how taking that first step in a COS class peer review is all-important."
To learn more about Circle of Success, click here.

The Professional Writers' Alliance
At last, a professional organization that caters to the needs of direct-response industry writers. Find out how membership can change the course of your career. Learn More »

Published: May 14, 2014