Veteran Copywriter Enjoys the Opportunity to Teach the Next Generation in Circle of Success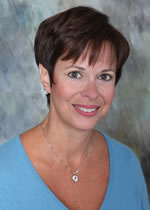 Donna Doyle knows direct-response copy, having been in the industry for over 20 years. A past AWAI "Copywriter of the Year," she's worked mainly in the alternative health, self-improvement, and personal finance industries. Donna started her career at Prentice Hall as a direct-response copywriter and eventually went freelance in 2000. Today, she works for some of the biggest names in direct response and has close to two dozen controls now in the mail.
Like many accomplished copywriters, Donna has taken the opportunity to help the next generation of writers hone their craft. On and off for several years, she's taught in the Circle of Success (COS) program, with the Architecture of Persuasion section (about the "hidden" structure of sales copy) on her plate for the upcoming COS session starting this summer.
As an instructor, Donna sees a lot of value in what's taught in the program and the way it's structured. It's a resource that wasn't available when she started writing copy and the learning process was more about trial and error.
"The Circle of Success teaches the techniques of direct-response marketing writing in a very logical way," explains Donna. "It builds one step over the other … and I like the way the program helps the students build their skills gradually. By the time they finish the COS program, they have the skill level they need to start making a career for themselves!"
Like most things in life, Donna says that what members get out of the Circle of Success depends on what they put in. She says the most successful students are committed and willing to do the "homework," as well as participate in every aspect of the program.
"The peer reviews are a great way to see if your writing is on track. And it's a great exercise to put the theories you learn in class into practice," says Donna. "Finally, this may be your only chance to work with an experienced copywriter … ask a lot of questions and don't be afraid to ask for advice!"
Donna is one of several expert instructors who will lead the upcoming session of Circle of Success, AWAI's premier educational and career-building resource for copywriters. There is a limited amount of space in each session to ensure that each member gets the attention they need.
To learn more about Circle of Success, click here.

The Professional Writers' Alliance
At last, a professional organization that caters to the needs of direct-response industry writers. Find out how membership can change the course of your career. Learn More »

Published: May 8, 2014