"Hacking" Your Way to Freelance Success?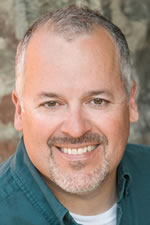 Ed Gandia here, taking over the reins at The Writer's Life this week.
Here's something I've learned since I decided to become a freelance writer in 2003.
The idea of freelancing for a living is a bold move for many people.
In fact, even when we have a burning desire to go solo, becoming self-employed seems so daring and unnatural that it often creates a number of dangerous, self-imposed obstacles.
I'm talking about nagging fears and doubts that, if left to fester, can stifle your progress.
Because of that, many aspiring freelancers don't ever get started. Sure, they plan, study and get ready. But they don't execute!
So, unless you're naturally self-confident in everything you do, I've found that you often have to "hack" your way to a successful freelance business.
In other words, you have to trick yourself into doing a bunch of small, slightly scary things gradually — each building on the other — until you finally reach your destination.
After going through this process myself and helping other new freelancers do the same, I've discovered five proven hacks that will give you the courage and momentum you need to launch a successful freelance writing business.
Fortunately, these are simple and very "doable" hacks you can start implementing right away. I'm going to share all five of them with you this week. Start applying them immediately, and I bet you'll experience a significant breakthrough by Friday.
Ready? OK, here's the first hack …
If you have a day job, start your writing business on the side.
Michael Masterson calls this "chicken entrepreneurship." Sure, it's not the sexiest approach. But, if leaving your job today is either financially unfeasible or just feels way too scary, this is the way to go!
I know it works, because this is exactly how I launched my freelance business. And after 27 months of working my business on the side, I had enough clients to quit my day job.
Chicken entrepreneurship enables you to lay the foundation for your business without the added pressure of having to bring cash in the door immediately. It's also a great way to get out of a dead-end job without sacrificing your paycheck or putting your family in financial risk.
Fortunately, the technology to do this seamlessly has never been better. You can put up an amazing-looking Wordpress website in no time. And you can have your clients' emails go straight to your smart phone. That way you can get back to them during breaks or your lunch hour.
Sure, it might take you longer to grow your business this way. And you'll have to find pockets of time during nights and weekends to do your work and to prospect for clients. (That means cutting out some TV time and learning how to become more productive.)
But if you're disciplined and determined, this is one of the safest and most realistic ways to build your freelance business. It's perfect for those of us who tend to wait until the stars align perfectly before taking action.
Have you tried launching your business on the side? If so, what have you found works best for you? And if you haven't, what's keeping you from getting started?
I'd love to hear from you. Please share your thoughts in the comments area.
Tomorrow I'll share the second hack that enabled me to achieve fast results early in my freelance career.
It's something anyone can do … yet I'm always amazed that few new freelancers ever try it.

The Professional Writers' Alliance
At last, a professional organization that caters to the needs of direct-response industry writers. Find out how membership can change the course of your career. Learn More »

Published: June 16, 2014