It's Easier Than You Think …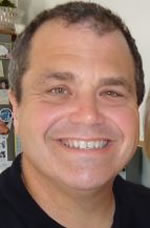 "Writing is easy. All you do is sit down at the typewriter, open a vein and bleed."
That quote is attributed to legendary sports writer, Red Smith. Smith reportedly made this statement when asked about the task of turning out a daily column.
His words are still true today for most writers. Writing can be hard, cerebral work if you don't know where to start or worse, don't have enough ideas. And getting the ideas we'll ultimately write about is the undisputable first step in the process.
Bob Sands here, taking the stage for The Writer's Life this week.
Ideas are THE currency for us as writers. Getting more of them better and faster is vital to our financial success and potential survival. So, all this week, we'll be examining ways to develop infinite creativity.
Today, we look at the first step, which I'm calling:
Try easy.
In his book, Accidental Genius, author Mark Levy uses these two words as the title of his first chapter. The premise? Don't try so hard to be creative. Take the pressure off and let it flow.
Have you ever noticed that, during those moments when you aren't trying to be creative (like taking a shower or otherwise indisposed), you get your very best ideas? Ever woken up in the middle of the night scrambling for a pen and a piece of paper in order to capture your brilliant but rapidly fleeting thought?
It's a paradox of the writer's life – the harder you try to be creative, it seems the less creative you are! So, why not try easy? Here are a few steps that can help you.
First, remember that a rough draft is – just that. Too often, we treat our rough drafts like they should be near perfect from the start. It's important to remember that no writing, by the time you read it, was "just right" at the outset. It has been sliced, diced, revised and rewritten. So, take the pressure off by developing the "rewriting mindset." You'll be surprised at how much more freedom you'll feel when you sit down at the keyboard.
Second, always have a way to record your thoughts. Maybe it's an app on your smartphone. I use an app called DropVox that places the recording in my DropBox folder so I can listen to it from any computer or device. Once I get it out of my head, it frees me up to think about other things.
For other people it may be keeping a stack of index cards or even a small notebook to jot down their thoughts.
Sometimes you might even pull a Stephen King and grab a cocktail napkin! According to King, that's how his famous book Misery was birthed. He woke up after having a dream about a troubled writer being held captive by a psychotic fan. He wrote down one phrase on the napkin. When he arrived at his hotel, he quickly fleshed out the story longhand for 16 pages. The rest, of course, is history.
Third, warm up before you write. In order to get the most out of physical exercise and to prevent injury, it's necessary to warm up your muscles. Skip the warm-up, and the workout will seem both daunting and difficult.
The same holds true for our creativity and writing. You should always have some kind of ritual before you write that sends a signal to your brain and your body that you're about to tap into the deepest part of yourself. It might be a bit of light reading or some journaling or going for a walk or a run.
I would love to hear how you approach your writing time. What do you do? How do you "try easy" in your writing? Let me know in the comments section below.
Come back tomorrow when I'll show you one method that will help you generate more ideas than you can possibly use. See you then.

The Professional Writers' Alliance
At last, a professional organization that caters to the needs of direct-response industry writers. Find out how membership can change the course of your career. Learn More »

Published: June 30, 2014