Top 10 Mistakes to Avoid
When Working with Marketing Agencies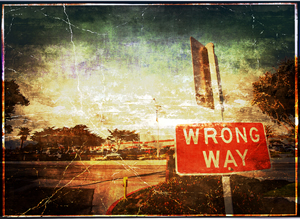 For the last seven months, I've been writing ghost blogs for the customer of a marketing agency. It's a great regular gig for me, and I've been enjoying the experience. A few months ago, though, we went through a bit of a rough patch that had me nervous about the relationship.
The agency wanted to pitch corporate blogging to another customer, and have me write the posts for them. That would have been fine, except since I started writing for them, my blogging rates have gone up because I'm getting a lot more requests for that service. Yet the agency assumed that my rates were going to be the same, and pitched the new customer with my old rates. My agency contact got upset with me when I informed her that my rates were going up for new projects.
(Side note: It just so happened that my message to her about my increased rates coincided with her pitching this new customer. I was trying to give her several months' notice for the increase, but she'd already pitched the new customer with my old rates.)
We managed to sort out this complication and continue to work together, but it reminded me that there can be many pitfalls for freelancers when working with ad or marketing agencies.
These agencies can be a great source of ongoing income, but if you don't know what to expect, you can strain the relationship before it really has a chance to take root.
To help you out, here are the Top 10 Things to Avoid When Working with Agencies.
#1 — Digging in your heels when the agency balks at your rates. A rate discussion should be a negotiation, especially if you actually do want to work with the agency. Being flexible in your rates can be a useful trait to have here. Being inflexible ensures that you'll lose the opportunity.
Pro Writer Tip: Get on the phone to talk with them instead of simply going through email. It'll give you both a chance to explain your position and figure out a solution.
#2 — Using your direct company rates with the agency. Agency freelance rates tend to be at least 15% lower than direct company rates, because the agency needs to make money off your work. If they pass along your usual rate to the customer, they're not making money off the relationship with you. Shanna Kurpe, a former freelance copywriter that worked with many agencies in her career, said in a recent interview that it's all about the value that the freelancer brings to the agency project. The more value you bring, the more business you get.
#3 — Forgetting the work agreement. An agency is still a client to you, so it's imperative to have a work agreement with them. It sets out all of the expectations so no one is surprised by anything. I often sign one provided by my agency, as well as get the agency to sign one of mine.
#4 — Failing to get the name of the Accounting contact. Your contact at the agency is not the same person who signs the checks or sends you your payment. Having that person's name and contact information lets you deal with the right person when you have questions about your payment.
#5 — Ignoring the agency's guidelines for their content. Agencies often have style guides, processes and procedures, software tools, marketing Personas, and more available to you. So use them! As an online writing professional, you're used to following this type of information for other direct clients, so ensure you follow them for your agency client too.
Pro Writer Tip: Some of this information might change if you write for different customers of the agency, so make sure you confirm it with each project you take on.
#6 — Being hard to work with. The agency hired you to be the writing professional, so please don't forget to be professional. That means accepting their feedback positively, responding to emails in a timely manner, and liaising with all of their staff or representatives appropriately.
This came up recently for me with the agency I mentioned at the start of this article. The latest project required me to interview Subject Matter Experts (SMEs) from the agency's customer. That meant I was dealing with the SMEs directly, without the agency acting as the intermediary. I talked with my agency contact and came up with a quick process: All emails I'd send to the customer SMEs would have the agency's name in the Subject Line so the SMEs were aware of the relationship. I also was to send weekly status emails to the agency contact, as well as the customer contact, so everyone was aware of the progress. This process has been working well, and we've not had any issues in communication.
Pro Writer Tip: Remember, you're not the only thing your agency contact has on his schedule. So no complaining when he doesn't respond to an email quickly. It may take a few days, or even a phone call to prod him to respond.
#7 — Missing other opportunities to be the trusted marketing advisor. Sure, the agency may have only hired you to write a particular type of content, but that doesn't mean you should miss out on other chances to showcase your expertise. If you're just writing ghost blogs for a client, why not offer to write the social media assets for the posts as well? (That's the messages that get sent out with the links to the post on social media.)
Pro Writer Tip: The first project with an agency is just the test run for you. It's a great way to get your foot in the door. Once you're in, then bring out the rest of your marketing arsenal and show them how you can help even more.
#8 — Missing project deadlines. This is a big no-no in general, but especially for your agency clients. There may be other parts of the marketing campaign depending on your work, so missing a deadline is going to be critical. Good communication with your agency will help avoid these situations.
Pro Writer Tip: Don't be afraid to ask for an extension if you need it — provided there's plenty of time till the deadline, of course. Asking the day before it's due isn't professional; asking a week or more before is better. Be prepared for your request to be declined, though; however, it doesn't hurt to ask if you're really in a bind.
#9 — Produce sub-par work. You should be creating quality work on ALL of your projects, including ones for agencies. Otherwise you risk being a "one and done" freelancer for them. The good thing about working for an agency is the potential for a lot of future work. Produce sub-par work, and you won't be asked back. (And remember, people talk. The agency community can be tight-knit, and the rumor of sub-par work could mar other opportunities also.) Produce stellar, quality work for them, and you'll be the first freelancer they call when they need help on a project.
#10 — Be inflexible to project changes. Now, I'm not talking about changes in project scope, which would require a new work agreement (right?), but rather, just changes in the content types you write and the topics you cover for them. You may start off blogging for one agency customer, then move to creating infographics for another, and end up working on a case study for a third. The fact is, agencies have many different customers. You can't expect their needs to be the same from one to the next.
Pro Writer Tip: You may also experience turnover with your agency contacts, especially if you make it a long-term relationship. Understanding that this happens, and rolling with the changes will help you ride those waves much more easily.
Final Thoughts
Working with an agency can be a lucrative opportunity for any web writer. You'll have the opportunity to write on different types of projects and for different types of customers. And, the agency is doing all of the sales calls for you. It's the perfect relationship for the writer that likes variety in their work, stability in their income, and not having to spend as much time selling.
Are any of you working with ad or marketing agencies right now? How do you like it? Any stories you'd like to share? Hit the comments and let me know.
Some More Resources About Working with Agencies
If you're interested in some more resources and articles about how to work with agencies, check out these links:
This article, Top 10 Mistakes to Avoid When Working with Marketing Agencies, was originally published by Wealthy Web Writer.

The Professional Writers' Alliance
At last, a professional organization that caters to the needs of direct-response industry writers. Find out how membership can change the course of your career. Learn More »

Published: June 11, 2014