Writing Business Investments that Pay Off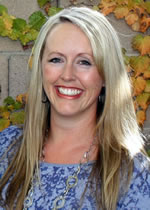 Just last month, Forbes ran an article that said any business owner who wants his company to succeed in the future should invest in his employees.
Well, the same is true for a one-person writing business.
I speak from experience.
Case in point: The first year I hung out my shingle as a writer, I made somewhere around $17,000.
But, by my third year of freelance writing, after I'd learned what it meant to put my money where my mouth was, I hit six figures. Just barely – came in at $100,508.
Still – sure beats $17,000!
What made the difference? Self-investment. Although that doesn't mean I just poured money back into my business.
This week, I'll tell you the four areas where I've invested my time and energy, what paid off and didn't, and what I recommend you do if you're serious about pursuing a paid career as a writer.
As a bonus, you'll discover how self-investment can help you get more money and value out of your writing business, not to mention increase your day-to-day satisfaction.
For now, I have a simple request: Understand that to go big, you have to strengthen all four areas of your writing business.
It's not hard. Some if it is quite enjoyable. But you do have to be open to investing in yourself.
By the way, self-investment is an important way to legitimize your writing business. It distances you from the idea that writing is all pie-in-the-sky dreams. It puts you in touch with the reality, which is that you can make a darn good living as a professional writer.
It also changes your mindset.
By the way, the best ways to invest in yourself don't involve money. I'll explain the most powerful non-money-related approach tomorrow.

The Professional Writers' Alliance
At last, a professional organization that caters to the needs of direct-response industry writers. Find out how membership can change the course of your career. Learn More »

Published: June 23, 2014