How to Be a Wiser (and Richer) Writer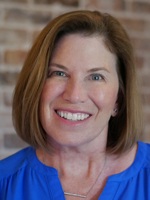 Hi. Katie Yeakle here … happy to have the chance to spend this week with you.
I've watched lots and lots of people attempt the writer's life over the past 17 years.
Want to know which ones have had the most success – both in terms of wealth and satisfaction?
It's the writers who know how to discipline their minds.
Please don't misunderstand that. I'm not talking about following a regimented, rigid writing schedule. You certainly don't have to be the kind of person who irons your jeans and tucks your bed sheets into hospital corners to be a wealthy writer.
You do, however, need to write.
And that's the challenge so many talented AWAI members face.
The fact that you're reading this newsletter and actively pursuing information to excel as a well-paid writer shows me you have what it takes to make it in this world.
But you're certainly not alone if, when it comes to sitting down and actually doing the writing, you sometimes get stuck.
So this week, I'd like to introduce a new approach to making sure your writing goals come true.
The approach itself isn't new – it's somewhere around 5,000 years old. But through the centuries, this method has helped thousands upon thousands of people live happier, more focused and productive lives.
Some report it's even improved their health. It helps them sleep better and increases blood flow, especially to the brain.
In fact, just last month I read an article about how traders on Wall Street use this method to dramatically increase profits – and it works.
The method I'm talking about is meditation, which has gone mainstream in recent years. No longer is it a "hippie thing" for long-haired visitors to mountain retreats.
These days, meditation is recognized as a valuable tool for anyone who wants to get the most satisfaction out of life … be it their career, their personal life, or anything else that's important to them.
Over the years, I've learned key meditation and mindfulness practices from my personal mentor Dr. Annette Annechild. Not only does she have a PhD and over 20 years of counseling experience, but Annette is also a writer!
She's written and published 10 books, so she definitely has some unique insight into what propels people forward or holds them back from the writer's life.
Over the next five days, I'll be sharing tips from Dr. Annechild so you, too, can understand how to use meditation to improve your focus and skyrocket your earnings as a writer.
For today, I want you to take the simplest step in all of meditation: Just be silent. Set your timer for 10 minutes and spend that time in silence. Close your eyes, put your hands in your lap, and simply breathe. Tune in to the silence.
Why do this? Simple: Practicing silence is a proven way to calm your mind. It keeps stress at bay. Now, stress is perfectly normal when you launch any kind of new endeavor, like a career as a writer.
But left unchecked, stress may lead to panic. You cannot think clearly if you're panicking.
And, if you can't think clearly, you certainly can't write clearly.
So, practice silence for a few minutes today. Find a peaceful spot. Then quiet your worries, clear your head, and free up your mind to write.
If this is difficult for you to do, don't worry. It's hard for a lot of us. Tomorrow, I'll tell you more about how to go about it. And, even better, I'll share a way to move from a "cluttered mind" to a "creative mind."
And, if you have tried meditating before, what was your experience with it? Please share below.

Accessing the Writer Within: A 21-Day Journey to Unlocking and Unleashing Your True Writing Potential
With these twice-daily meditations for writers, you'll immediately start to enjoy better creativity, greater productivity, bigger success, and more happiness. Learn More »

Published: July 7, 2014