Audio Interview:


What You Can Discover from Bob Bly's
"Very Expensive Education"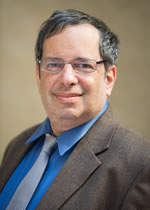 Bob Bly had no desire to be self-employed. He had a steady, well-paying job in Manhattan as a technical writer with Koch Engineering.
Yet, when his new manager told him he had to relocate to Wichita, Kansas, he quit right on the spot.
Thus, at twenty-two years old, with no prospects and no desire to go back to the corporate life, Bob had no choice but to take the plunge into freelancing — a path very few had tread at the time.
Thirty-five years later, Bob has created an incredible career as a freelance copywriter, info marketer, and educator. He's written and published more than 70 books on those subjects. He's won multiple awards for his promotions, and is, truly, today's most qualified teacher on running a freelance business.
Bob is also an award-winning science fiction author. He'll argue that's a stretch, as he self-published his book. However, the New York Book Festival didn't seem to mind, giving him an honorary mention for best science fiction book of the year.
All that said, none of his success came easy. Bob recently talked at length about his "very expensive education" in freelancing, how he worked around being an introvert to hit six figures in three years (and every year after that), and his motivations for success.
His triumphs and failures provide valuable insight on how to start and run a profitable freelance business. Here are six key tips and strategies you can incorporate today:
Write Every Day
Bob started his writing education early, working for the Campus Times at the University of Rochester (Go Yellowjackets!). He studied chemical engineering, but today he considers his job with the "fourth smallest daily college newspaper in America" the start of his professional writing career.
That's where he did his 1,000 hours of writing — the minimum required to become "good" at something, according to Mark Ford's theory of mastery. This gave him a huge advantage starting out.
His advice: "Get in a situation where you have to turn out some writing on a regular basis, because that is your school. Put up a blog. Start an e-newsletter. Write articles — see if you can approach your local town Pennysaver newspaper and ask if they're interested in a column in gardening or raising kids or whatever you would like to write about."
Defining Success
Bob became a freelance copywriter "not to get good stuff, but to avoid bad stuff." By this, he means not having a boss, not wearing a suit and tie every day, and not having to commute in the rain and the snow.
"My definition of success for me, not for you or anyone else, is … doing what I want to do, when and where I want to do it, and getting paid very well for it. Other people may laugh at that; but that's what it is, and that's what freelancing gives me in totality."
How do you define success? Knowing the answer to that question will give you more clarity in your business, and drive you towards your version of the writer's life.
An Introvert's Guide to Marketing Your Business
Bob knew he had to promote himself to get clients for his freelance business. However, he didn't enjoy networking or going to meetings. So what could he do?
"I bought a book that's still published today, The Standard Directory of Ad Agencies. I had a technical background and worked for Koch Engineering and Westinghouse Electronics. So I said I'm going to approach creative directors at any agency in Manhattan that has one or more technical clients, like BASF Chemicals. Not Dove soap or Old Spice — business-to-business marketers."
He typed up and personalized 500 envelopes, created a one-page sales letter (which he'll show at this year's Bootcamp), and mailed them out with reply cards. He got 35 responses, a 7% response rate, with whom he followed up.
The work he generated from that one sales letter kept him busy through his entire first year of freelancing. And he topped the corporate salary he had left behind.
The Importance of Having a "Mentor-Lite"
When starting out as a freelancer, Bob had no help from books, courses, or communities like AWAI. As such, he "went out and proceeded to make every mistake you could make that cost a lot of money, time, and lost income opportunity."
There was a glimmer of hope, though. Bob subscribed to Direct Marketing Magazine, so he knew of the big players in the industry at the time. He reached out to each of them. And one, Sig Rosenblum, became his "mentor-lite".
"I contacted him and said, 'Would you want an apprentice?' He said, 'No … I work alone, but you are nice kid. Why don't you meet me for lunch in New York City at the Plaza Hotel?'
This was a place I never could have afforded, or never would have dreamed of going to, but that was his kind of thing. We had a three-hour lunch, and he imparted the wisdom of his years to me."
Sig's presence had a huge impact on Bob's career. "I could call up Sig and say 'Sig, I have a question for you,' and he would kindly answer it.'"
"Don't Be the Dancing Monkey"
Bob refuses to prove himself when talking to any client. He believes once you start explaining yourself, you're putting them in a position of power.
His solution? "Have the answers to everything they need to know already on your website."
"When a client asks, 'Why should I hire you?' I say to them, 'Bill, go to Bly.com, let me know when you're there. You see that button on the main menu that says Testimonials? Click on that.' 'Okay.' 'Have you done that?' 'Yes.'
'That's why you should hire me.'"
Taking the Leap
Thanks to Bob's "very expensive education", he forged a path in freelancing for the rest of us to follow. In fact, he pioneered the majority of the marketing methods that are used to market and sell freelance copywriting services today.
And he loves seeing "newbies" get off on the right foot.
If you want to hear more about Bob's journey, you can access the full interview below. And if you want to see him speak at this year's Bootcamp, get your tickets here. They're running out fast!

The Professional Writers' Alliance
At last, a professional organization that caters to the needs of direct-response industry writers. Find out how membership can change the course of your career. Learn More »

Published: July 23, 2014