Live: The Barefoot Writer July Issue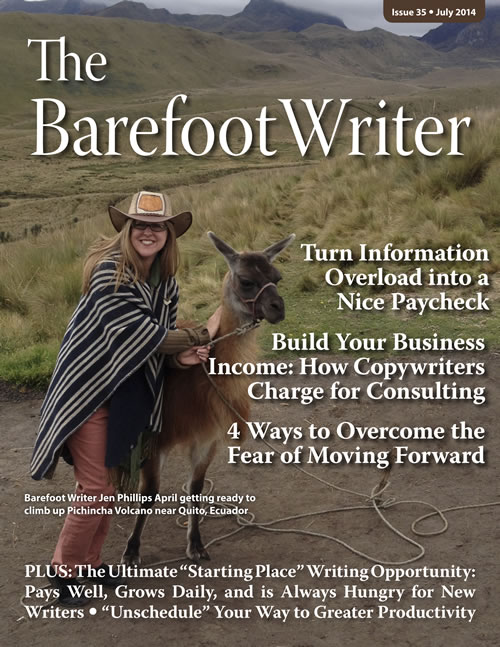 Ready to make some waves in your writing career?
Consider this version of Newton's popular quote: "A writer in motion stays in motion."
It's true — as you take that first step to launch your writing career, new opportunities will present themselves. Each successive step gets easier, more rewarding, and more enjoyable.
Start today, using our July issue as your guide. It covers a wealth of writing tips, including:
The ultimate "starting place" opportunity for writers
How to turn information overload into steady money
4 tips to push past the fear of moving forward as a freelancer
The "Unschedule" as a great productivity booster
And much more …
Plus, don't miss this month's interview with award-winning direct-response copywriter Chris Marlow on how to succeed over the long-term as a well-paid, professional writer.
Click here now to read your July issue of The Barefoot Writer.
Not a subscriber yet? Click here to learn more about becoming a member of The Barefoot Writer and start living the lifestyle you want by writing.

The Professional Writers' Alliance
At last, a professional organization that caters to the needs of direct-response industry writers. Find out how membership can change the course of your career. Learn More »

Published: July 7, 2014