Make Copywriting Easy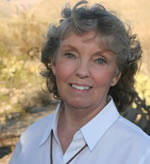 My name is Pat McCord, and I'll be with you all week talking about how I've learned to make the writer's life easier, even while pursuing a dual career. You see, in one life I write books – fiction, non-fiction, and stories. And in the other, I'm a direct-response copywriter.
And now, writing copy allows me to feed my bank account while creative writing continues to feed my soul.
When you think about it, most of us have dual lives. Maybe you raise children, travel or work a day job while pursuing your writing career nights and weekends. If you're like me, you're juggling more than one identity.
In my case, "It's Easy!" has become my mantra. What do I mean by that? Well, in the beginning when I opened the Accelerated Program for Six-Figure Copywriting for the first time, the task ahead looked anything but easy.
That meant I was going to have to learn the principles very well if I were going to master the art of copywriting.
Although I already considered myself a professional writer, I actually did every exercise the course authors suggested. If they asked me to copy an ad multiple times in longhand, that's what I did.
Within a couple of weeks the language of direct-response advertising felt like second nature.
I also set up a file cabinet for the best of the samples that came in the mail or to my email inbox, also suggested in the course. Over time, I've updated the contents of that file cabinet several times.
I flag any samples that arrive more than once, because that tells me they're working. Although I would never copy anyone else's writing, having samples handy means I never begin an assignment cold with no idea where I'm going.
A huge time saver.
One of the most important things I did was make a sign for my office. "It's Easy!" I typed it in blue in a large font, then put it in a plexi-glass frame. That way I'm constantly reminded of my goal – to stay in control of my life.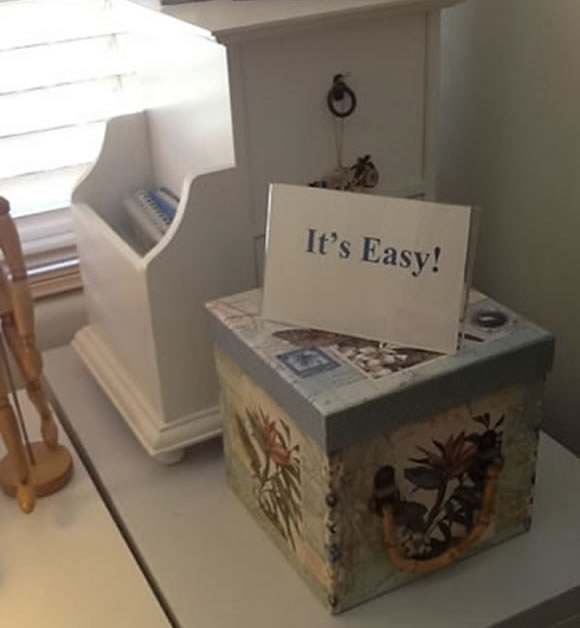 My "It's Easy!" mantra is a constant reminder
of my goal – to stay in control of my life.
What's your writing mantra? Go ahead, print it out in a color you love and frame it for your work space. Send a picture or share in the comments area.
Tomorrow I'll talk about how you can make your writing life easier by forming a mastermind group, even if you don't know a single writer.

The Professional Writers' Alliance
At last, a professional organization that caters to the needs of direct-response industry writers. Find out how membership can change the course of your career. Learn More »

Published: July 28, 2014