One Thing Every Writer Should Master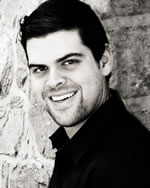 I've been very fortunate in that, for the past year, I've had Clayton Makepeace as my copywriting mentor.
Now, in case you don't know who Clayton is, he's a legend in our industry.
His copywriting skills have grown tiny startups into multimillion-dollar companies and made their owners wealthy beyond measure … launched entire industries in the publishing world … and personally made him a not-so-small fortune.
It's no surprise, then, that he's one of the highest-paid copywriters in the world. As crazy as this may sound, he's earned up to $1.4 million in a single month!
When I first started working with Clayton, I had no clue what to expect. But now, a year later, I've come out the other side a better, more successful copywriter – with a greater understanding of what it takes to write "A-level" copy.
Throughout this week, I want to pass on some of the most powerful lessons I've learned to you. Specifically, I want to give you the one thing that can make the biggest impact.
It's something that can help you become a MUCH better copywriter … and, as a result, help you succeed faster in your career.
I'm talking about writing powerful headlines.
No matter what kind of copy you decide to write, the most important part is your headline. It determines whether or not a prospect will bother giving what you wrote a second glance.
Headlines can take many forms, not just the big, bold type at the top of a traditional sales letter …
For example, if you click open an email, what gets you to open and read it? The subject line, right? In this case, the subject line acts as a headline to get your attention.
When you're on a blog, how do you decide what posts to read and which to skim past? Again, the title, which acts as a headline to pique your interest.
Bottom line: Your headline is key, making it a critical skill for any writer to master.
That said, by the time this week is over, you'll know how to write irresistible headlines that grab your reader's attention, make them want to read more, and ultimately make your clients THRILLED because you've boosted their results.
Alright, let's get started.
Here's lesson #1 from Clayton:
We humans are highly emotional beings.
Once our basic needs are met, the choices we make are to fulfill emotional needs.
Think about it. We don't "need" much.
As Pat Steel of the Young & Rubicam ad agency once put it …
"All that people really need is a cave, a piece of meat, and possibly, a fire."
So, if that's the case, why do companies like Starbucks thrive? Why do over half of ALL American adults own a smartphone? Why do luxury brands like Rolex, Rolls-Royce, Gucci, and Prada exist?
Because of our emotions! We want what we want, because of how it makes us feel.
And identifying what your prospect's dominant emotions are is at the heart of what great headline-writing is all about.
So now, I'm going to let Clayton explain this concept to you in much better detail.
In this fantastic article, he fully explains why writing to your reader's emotions is what "A-level" writers (and wealthy writers, for that matter) do. Click here to read it now, and then let me know in the comments what you think!
And then, stay tuned for tomorrow's issue of The Writer's Life. We'll take what you've learned from Clayton about dominant-emotion copy and build on it by giving you a simple technique for finding out exactly what your prospects are thinking and feeling.
Doing this alone will help you get better results for your clients and command higher fees, since most writers won't do it!

Clayton Makepeace's Quick-Start Copywriting System
Copywriting legend Clayton Makepeace gives YOU the tools you need to upgrade your copywriting skills. These are the insights he uses to bank royalty checks of six-figures up to $1.4 million per month! Learn More »

Published: July 21, 2014