So Much Work for Freelance Writers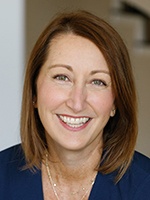 Rebecca Matter here – taking the reins of The Writer's Life this week with one goal in mind …
To help you land the dream clients who will make your path to the writer's life a fun and enjoyable one.
Now, when I say, "dream clients," I'm talking about clients who have more ongoing assignments than you could ever hope to complete, and who greatly value freelance writers (and, therefore, pay them very well).
Like the client that online copywriting expert Nick Usborne met with a few weeks ago …
He was invited to spend three days with a company that publishes numerous newsletters … both online and off.
It was a fair-sized company with hundreds of employees and hundreds of newsletter titles ranging from financial to health, and everything in between.
The first day he was there he spoke to a group of about 50 editors, and on the second and third day he sat down and did some consulting with smaller groups to help them get the most out of various pieces of their marketing, like email campaigns and landing pages.
He said he had a fun time. But the visit opened his eyes, too. It reminded him of the astonishing volume of writing work there is out there for freelance writers.
Check this out …
This particular publisher has about 400 employees.
How many of those employees do you think are writers?
5?
10?
20?
The answer is zero. Not a one. They employ plenty of editors, IT staff, web designers, production people, and so on …
But, not one single full-time writer. They exclusively use freelancers.
And what kinds of projects are those freelancers tasked with writing?
Editorial for the hundreds of newsletters every month … plus four special reports for each one every year …
Sales pages for all them …
Email campaigns to drive traffic to those sales pages …
Complete websites for each of the hundreds of titles …
Mini-sites for specific campaigns for each of those titles …
Ads for all the newsletters …
And, on top of that, they're constantly testing different approaches. So, all the promotional materials are written not just once, but several times.
Think about that for a minute …
That's a HUGE amount of writing that's outsourced to freelancers. And, that's A LOT of checks they write each month to pay those freelancers.
Now, think about this …
This medium-sized publisher is just one company out of thousands and thousands of companies who need to constantly create – and recreate – copy and content … many of which exclusively use freelancers.
AWAI is an example of one of these companies. I currently work with nine freelance writers on a regular basis, and another dozen on an ad hoc basis.
And, I'm only one of the people at AWAI who hires freelancers. My marketers also have freelance writers they work with, as does my partner Katie Yeakle.
We literally work with dozens of freelance writers on a regular basis, and pay them very well for the work they do.
But, here's the kicker …
We're just one tiny little company with less than 20 full-time employees. We don't even come close to the mid-sized companies who REALLY work with a lot of freelancer writers.
So, if you ever for one moment think there's not enough work out there for you … don't worry … there is a TON of work for freelancers.
You just need to set yourself up to be a "go-to writer" for these kinds of companies.
And that's what I'm going to help you do this week …

The Digital Copywriter's Handbook
Learn how to become an in-demand online copywriter for companies big and small. Online copywriting expert Nick Usborne shows you how to write web copy that converts. Learn More »

Published: July 14, 2014