5 Habits of Successful B2B Copywriters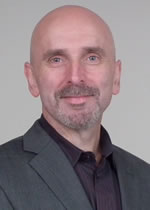 Early in my career I got a lucky break. A small publisher asked me to write a how-to book on the copywriting business. I was, of course, thrilled to become an "author." But the real benefit was being able to interview successful copywriters for the book. Legends like Ivan Levison and Donna Baier Stein.
And, although that book has long since been published, I've never stopped chatting up accomplished copywriters. It's my way of learning their success habits.
In fact, that's what this week's series is all about. Habits. Over the years, I've noticed that great copywriters – especially in B2B – have similar habits that consistently keep them on top.
This week, I'm going to share five of those with you. So, let's get started with the first, which is …
Habit 1: Take the damn shot.
I suck at golf. So it's strange that I'm about to use that analogy! But, if you play the game, you know how it works. You study the course in front of you. You decide what club to use. You aim, estimate, adjust your stance, and aim again.
Then, you take the shot.
You have to. Because, if you don't, your golfing buddy or the course marshal will tell you to get a move on!
The problem with being a freelancer, however, is that there is no marshal to motivate you. So it's all too easy to endlessly plan, prep, second guess, back track, dwell, procrastinate and otherwise stall when it comes to making decisions.
I'll never forget the conversation I had a few years ago with an AWAI member who complained he couldn't get his freelance business off the ground. I asked him what the problem was.
He said, "I can't decide on a niche."
I asked how long he had been stuck in indecision.
He said, "About a year."
To me, that's a heartbreaker. Imagine what he could have accomplished in that year had he made a decision and bravely moved forward.
Now, I'm not suggesting you make rash decisions. Like a good golfer, you need to carefully study the options, get expert advice if needed, and take aim. But, at some point – probably earlier rather than later – you need to get a move on and take the damn shot.
I find that successful copywriters are very good at this. They make the best decision they can, even when they're uncertain, and then jump in with both feet and make it happen.
So, here's what I want you to do …
Think of a decision you've been putting off. Perhaps it's picking a niche, or deciding on a prospecting plan, or getting your website done. Ask yourself why you're stalling. If it's because you don't have enough information, practice, experience, training, advice, whatever … fine. Get it. There are tons of resources here at AWAI that will help.
But, if you've done your due diligence and are ready to make a decision, then make it.
You may not feel entirely certain it's the right decision. Fine. Join the club. (We have jackets!) But, I promise you'll feel a happy momentum as your business finally moves forward. Feel free to share your experience with me in the comments.
Tomorrow, I'll share another habit with you … one that, without exception, every successful copywriter has.

Modern B2B Copywriting
Learn everything you need to know to succeed as a B2B copywriter from marketing your services to writing copy and everything in between. Learn More »

Published: August 18, 2014