Joining the AWAI Team is the Latest Achievement for This Freelancer
AWAI is excited to welcome Li Vasquez-Noone as the editorial and content coordinator for it's monthly magazine, The Barefoot Writer.
Li, an AWAI member since 2011, will assist the magazine's Managing Editor, Mindy McHorse, by coordinating freelance contributors, updating The Barefoot Writer Twitter and Facebook accounts, answering email inquiries, and helping out with other projects as they come up … including some big changes to the magazine coming soon (stay tuned!).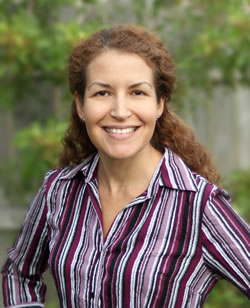 "One of the best things is that I get to interact with new writers. I answer questions, help them find information, and give them support and encouragement. When I first started, so many experienced writers helped me, and now I feel like I'm getting the chance to pay it forward," says Li. "I especially love working with TBW because I've always identified with the magazine's goal of a well-paid writing career combined with a dream lifestyle. TBW has been a big influence in my writing career, and I'm honored to have the opportunity to help others live their dreams, too."
Li is also still a freelance B2B copywriter. Her main project right now is working with a small business in the winery supplies and services industry. It's a great example of combining one of your life's passions with a freelance niche. And it's paid off. Li's client's sales have gone up more than 10% since she came on board a year ago. She plans to market her services to other companies in this area and build up her client base.
Li has also done copy for real estate clients, recently wrote a white paper for a company specializing in electronic bill payment, and has been helping out with social media efforts for several other clients. A wide range of projects … with something in common.
"I enjoy writing anything to do with content marketing, like articles, newsletters, case studies, and white papers. I really like writing informational copy to educate prospects, without having a heavy sales pitch," explains Li.
And Li has also gotten over her aversion to long-form copy.
"When I first started writing, I just couldn't wrap my head around the idea of writing a 20-page sales letter. So when I discovered that there is plenty of shorter copy out there, I was thrilled! I've spent the last three years writing articles and blogs and making a decent living," says Li. "But you know what? I recently wrote some longer pieces, around 10 pages each. They turned out really well and were interesting projects. I think I'm changing my mind about longer copy."
It's all part of her long-term career goal to have a steady income from great clients, with plenty of time for family, friends, and fun. Spoken like a true Barefoot Writer!
You can check out Li's freelance website here.

The Barefoot Writer
Discover a lucrative style of writing that will give you as much freedom as you can have while earning a great income at the same time. Learn More »

Published: August 8, 2014